Certain passenger trucks in the Philippines, such as Dodge Rams, can be difficult to find. But we narrow our search for a new vehicle and after visiting the local Chevrolet, Toyota and Foton dealerships in Iloilo City, we've gotten the best deal from Isuzu. We've ruled out the Nissan Navara (ugly), Mitsubishi Strada (short truck bed), Mazda BT-50 (price) and Tata Xenon (no automatic transmission and untested new truck from India), Ford Ranger (I'm a Chevy man from way back but the Chevy Colorado only comes in a 4×4 automatic model and is 400,000 pesos more expensive than the 4×2 AT Isuzu we looked at.)

Photo source: Isuzu Philippines
We're opting for the Isuzu D-Max. We looked at a model from China, the Foton Thunder. At 900,000 pesos it was a reasonable value and my asawa and I both loved the look of the truck. But it only came in a manual transmission and though Mr. Lin, at the Foton Dealership in Iloilo City, was going to give us an additional discount if we purchased the floor room model (which had 3,000 miles on it), my asawa, who has a valid driver's license in the Philippines, will be the primary driver and doesn't think she could learn to drive a manual transmission vehicle.
We checked out the Toyota Hilux in Iloilo. The salesman never followed up with a better price for us and they only had a 4×4 automatic transmission model in stock. Again, too pricey. 1.6 million PHP, same as the Chevrolet 4×4 AT model.
Personally, I like the look of the Chevy Colorado and Toyota much better than the Isuzu D-Max. But it comes down to two things for us: the price and the availability of an automatic transmission. Our negotiated deal with Looney at Isuzu is approximately 27,000 US Dollars. We could have saved 7,000 bucks if we would have gone with the Foton Thunder manual transmission model and saved even more if we would have been looking for a single cab, and not the crew cab passenger trucks in the Philippines, we are looking for.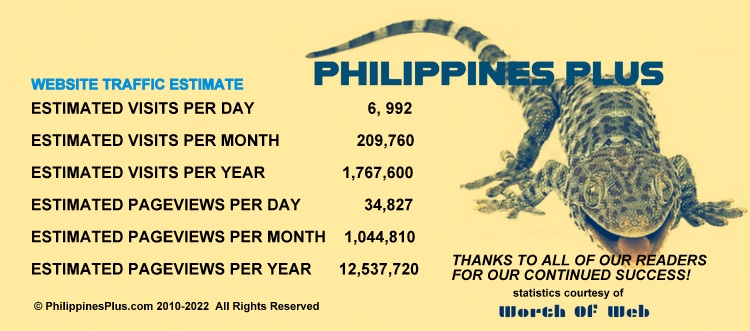 The 27,000 price tag for the Isuzu D-Max includes window tinting, bed liner, floor mats, free LTO, Land Transportation Office Registration, for three years, and one year of insurance. The price is comparable to what a similarly equipped Colorado in the United States would cost.
So as soon as our funds from our bank in America are transferred, we'll be paying Looney (Tunes), his self-proclaimed moniker, a visit at the Isuzu dealership in Iloilo, the Philippines. I've done a lot of online research. I even considered looking at bank repo's, but decided that buying a new vehicle would best suit our needs. We narrow our search and the end result, the Isuzu D-Max.
After not owning a vehicle since our move to the Philippines over five years ago, it will be handy to have our means of transportation again. Again, my asawa will do the bulk of the driving, only in Guimaras. She's a good driver despite getting some driving lessons from me back in Central Illinois. I gave up on her lessons after she backed our red Chevy Colorado into a corn field at dusk one evening. Thankfully, a more patient Filipina, her Ate Lourdes, continued the lessons and at the age of 40, my aswas had her own license for the first time in her life.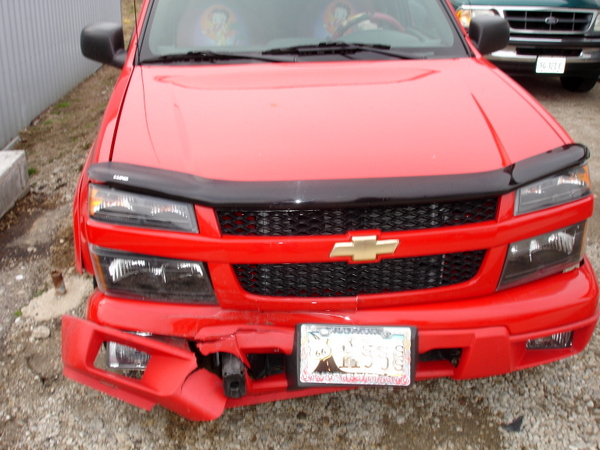 We had four Chevy Colorado trucks in the States. The one above was smashed by a middle-aged woman that was attempting to drive and text. One was hit by a deer in the early morning hours on the way to work one day.
I will have to go to the Land Transportation Office in Iloilo to apply for a new license as my Illinois Driver's License expired over two years ago. Will I have to take the written and driving test again? Depends on who I talk to. I really don't want to have take any tests.