Here's the latest update on building our new home in the Philippines. I've included some new photos to go along with this post and have added some additional information regarding our recent property dispute. We're currently starting on Week 14 of this project. Prior to the start of construction, my brother-in-law Joery and his crew manufactured a new nipa hut on our nearly 13,000 square meter lots located on the mango island province of Guimaras. The nipa hut will serve as the new digs for my 84-year-old father-in-law who is afflicted with Alzheimer's Disease.
Why not have Lolo, Grandpa, live in the new home, with over 250 square meters, 3000 square feet, of living space? With a living room/dining/kitchen open floor plan with 156 square meters, 1700 square feet, of space and four bedroom and Comfort Room, CR's, there should be plenty of room for him.
Let me ask you. Have you ever lived with a person that is in Stage 6 of Seven Stages of Alzheimer's? It's not easy. While the fact that Lolo has no control over his disease, it still can be extremely annoying to hear him continually loudly converse at all hours of the day and night with his dead relatives, like Fernando, to say nothing of his numerous attempts to wander off. And regular readers of Philippines Plus might recall my father-in-law's violent outbursts such as punching me in the face and giving me a black eye. That happened last November and my black eye still hasn't completely healed.
But at least one stressful item has been crossed off my list, our recent property dispute. I had originally posted that the size of the property in dispute was only 25 square meters. But after closer investigation I discovered that the size of the land in question was actually about 287 square meters.
Here's a look at our barbed wire fence as it now stands. Our new marker only had to be moved about half a meter, about 1.5 ft. Look at the boundary, the raised mound of dirt, that the complaining party was trying to claim as their property line. If we had agreed to what the protesters wanted, we would have lost a significant piece of land.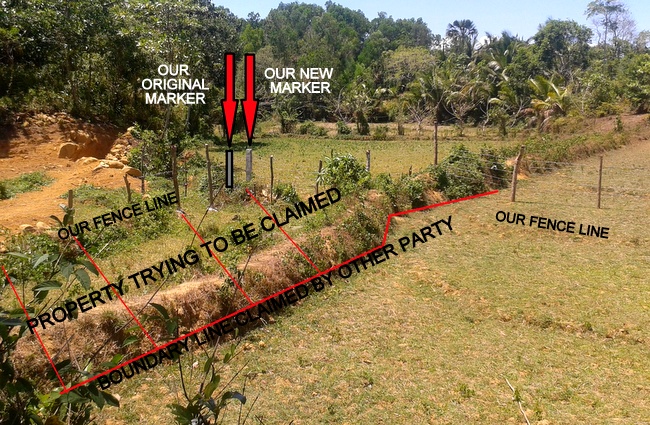 At issue was a dry creek bed that is overflowing with water once rainy season hits. Now we don't plan to grow any rice on our property. It's just not cost effective according to my asawa who grew up on a rice farm and starting working on it at the age of seven. So having this nearby water source for a rice field was not a priority for us.
But the complaining party leases their adjoining lot to tenants that do grow rice, a common practice in our province. Check out the arrow I have displayed on the photo look at our barbed wire fence which can be seen partially hanging in mid-air in the next shot. Now we have no plans to block that creek and restrict the water flow to any adjoining lots and never had such plans. Was the disputing party worried about getting access to the water? Perhaps.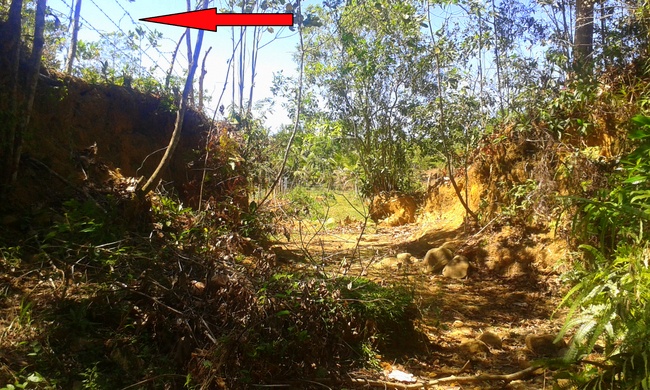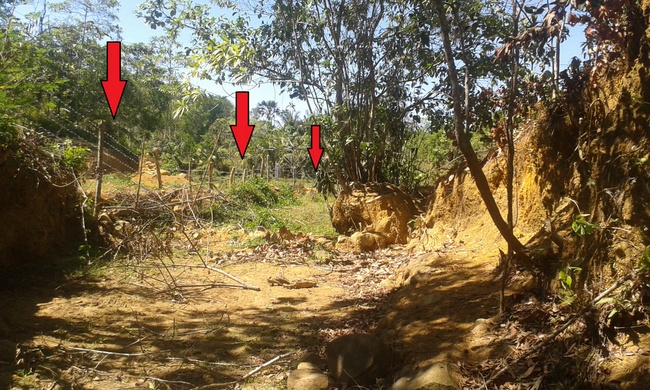 Another look at the dry creek bed on our property and the red arrows pointing to our new fence line.

Another issue that we have recently dealt with is our new roof. Thanks to Bill S., who pointed out a problem in one section of our roof as seen in the photo above. Note how the pattern is crooked in one area as noted by the red arrows?
My asawa and I had a conversation last Tuesday with Jolex, the young man that sold us our roof, which was manufactured in Cebu and shipped to Iloilo and then to Guimaras. We pointed out the problem to Jolex and informed him that this was entirely "unacceptable" and that we expected it to be corrected.
Jolex called over the lead roofer and made it clear that this problem would be fixed. The roofers had originally blamed this snafu on the roofing manufacturer who they claimed numbered each section of roof to be installed. They were just following the numbers. Hell, if I jumped off a bridge does that mean you would follow me? I again made it clear in a polite but firm matter that I would not accept any excuses. Just fix it. They did.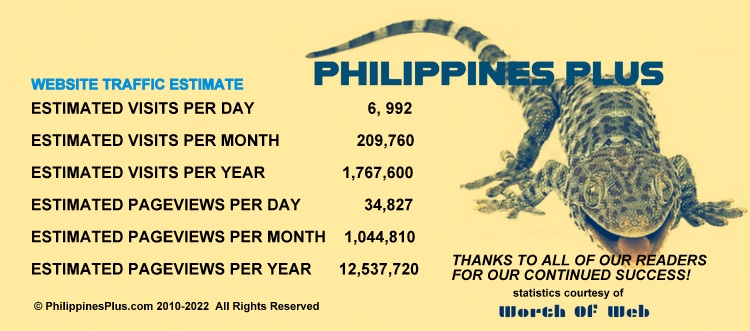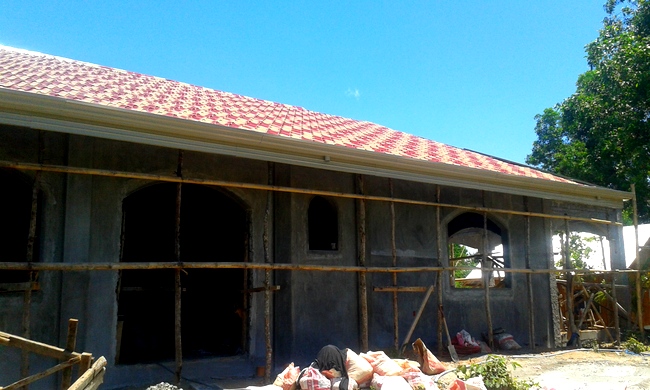 Here's a look at the fix. Thanks, again. to Bill S. We were told the roof would be completed this Tuesday or Wednesday but my wife informed me last night that Jolex sent her a text message. The roof is short one small section. Jolex is the one that measured the roof and ordered it. He will have the new piece manufactured in Cebu, at no additional cost to us, and have it shipped to us. Since we're not ready to move in yet, this latest delay doesn't really concern me.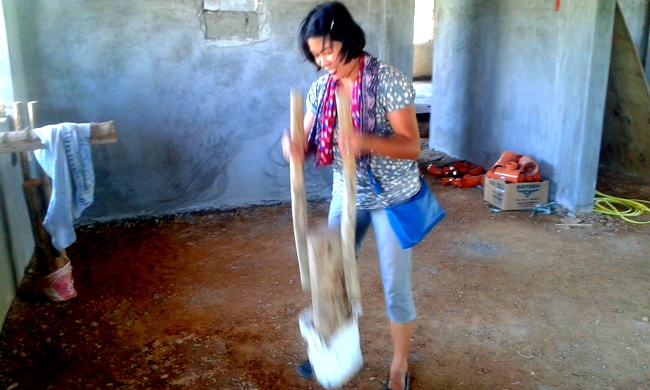 Our new concrete floor is being completed this week. We had to have a water truck come in and hose down the whole area so the workers could tamp down the soil to make it level. That's my asawa stomping down some dirt and that's yours truly in the next shot pretending to do some actual manual labor. Regular readers of Philippines Plus know full well that I excel at doing very little.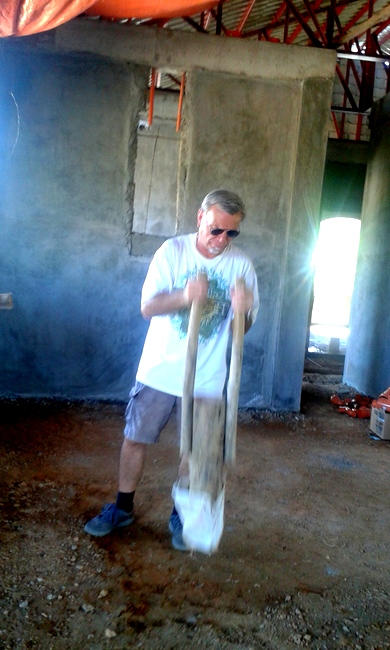 After the soil is leveled the reinforced bars go in, as seen in the next picture. Without the water truck, it would have been very difficult to get the floor tamped down to the desired level. We've had very little rain in the past six weeks and everyone is looking forward to the rainy season, which sometimes begins in mid-May in our pocket of paradise in Western Visayas. Just in time for the Manggahan Festival, which has been moved from April back to May this year.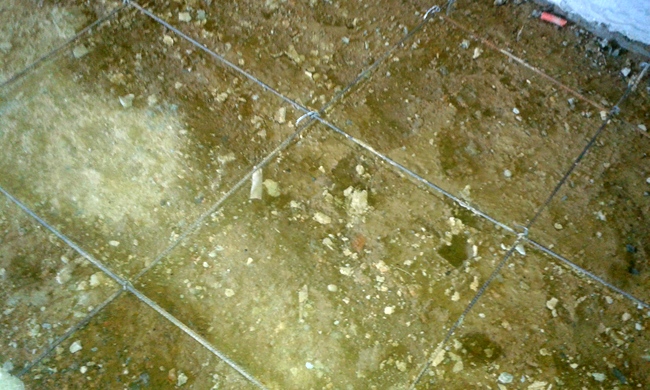 A look at a finished section of the floor. The living room, the largest area in our new home in the Philippines, will be finished last. At that time, our foreman's laborers will have completed their work, having been on the job for four months now. Only carpenters and our side crew working on the new dirty kitchen will remain on the job.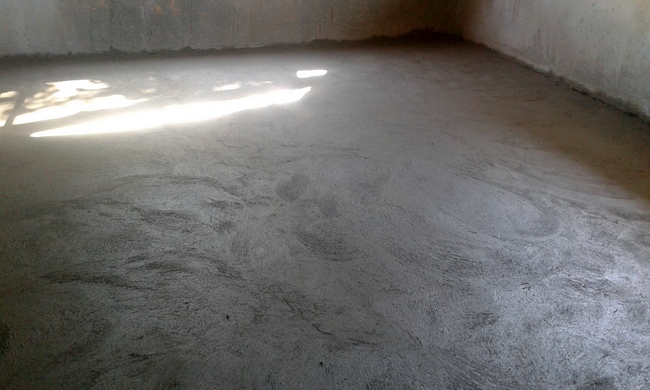 A look at the steel trusses and the living/dining/kitchen area. The ceiling will probably be built with a product called HardiFlex. HardieFlex® Fiber Cement Board has no Asbestos and no Chrysotile fibers though at one time the product did contain asbestos. I will make sure the workers that install the HardiFlex will wear face masks as an extra precaution.
Is plywood an option? Not for me. The original roof at my asawa's first home in Guimaras was built entirely of wood. The termites and the heavy monsoon rains destroyed it several years after it's installation. How about gypsum board? No way. Even a small roof leak would demolish gypsum board.
Metal ceiling? Not cost effective. By general consensus of the builders in our area, HardiFlex is the best and most economical route to go.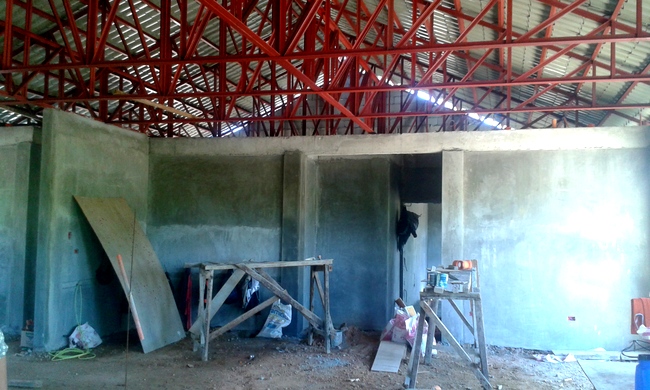 The trusses are done. The roof almost completed. Plumbing fixtures are currently being installed. My asawa has ordered our new doors and we will have bids done for the window and screen installations. We're hopeful that we will be able to move into our new home in the Philippines in June. More updates to follow.