Here's the latest update on our new home construction in the Philippines.  This marks Week 12 of this project and the work is progressing on schedule. My asawa and myself are quite pleased with the quality of the workmanship done thus far. Our foreman, Boy, has been using a crew of carpenters and laborers, totaling 19 in number, but has informed us that once the concrete finishing work is done, the laborers will be let go.
I have nothing but praise for the workers. They've toiled under a torrid tropical sun for weeks now as the temperatures are hitting 90 degrees now and hotter. Summer is here, though a thick layer of clouds now cover the area today as I write this latest post. Every time we go to the job site, unannounced, everyone in the crew is always busy, always attending to some task. I admire and respect the hard work they've done.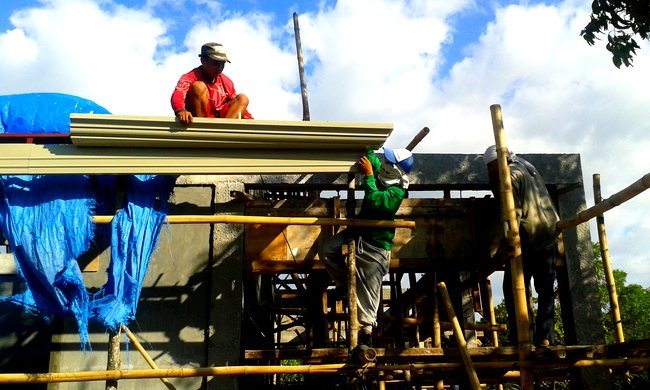 A six-man crew is installing  a gutter on our new roof in the Philippines. These workers are being paid 40,000 pesos, 900 US Dollars, for the installation, 20,000 pesos cheaper than the price our foreman quoted us. the men were recommended by Jolex, our roofing salesman, and have promised to finish the job in two weeks, although all the workers will be taking off four days for Holy Week and returning next Monday.
Total cost of the roofing materials? 211,000 pesos, 4,700 US Dollars. It was manufactured in Cebu and shipped to us this past Monday morning.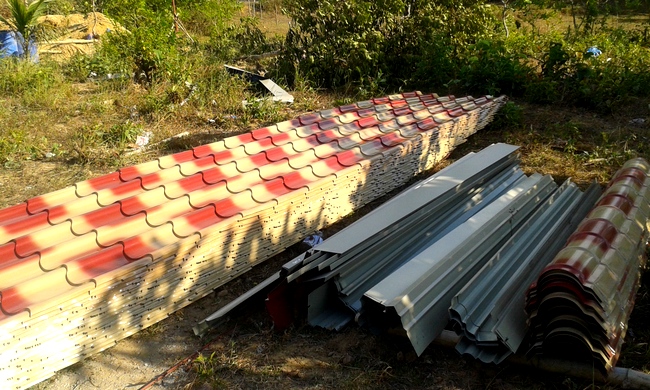 Here's a look at the roofing material we ordered. It's a multi-colored pattern. My asawa wanted a different look and I, of course, though I am a crusty old expat, agreed with her. We will have the exterior of our new home in the Philippines painted a complimentary color, perhaps a brick red hue.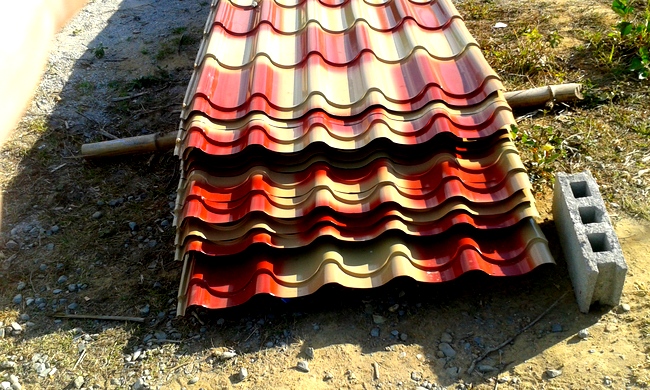 One of the workers on our main crew can be seen putting some finishing touches on our main entrance. My wife wanted arched windows and doorways and I think they add a nice architectural detail to the house.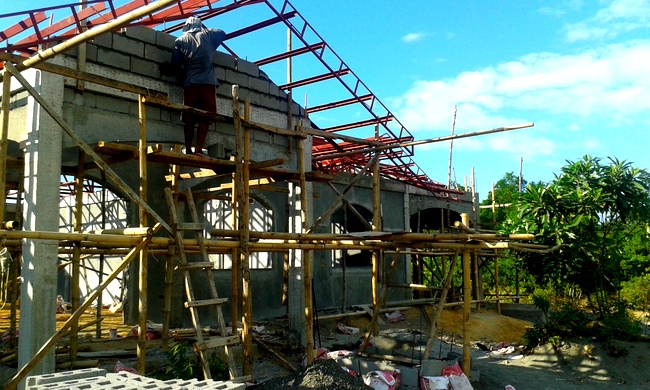 This is a view of our new garage area. It has plenty of room for our Ford Ranger XLT and will not have a garage door. The top of the garage will also serve as a terrace area and a spiral staircase will be installed in the back of the parking area.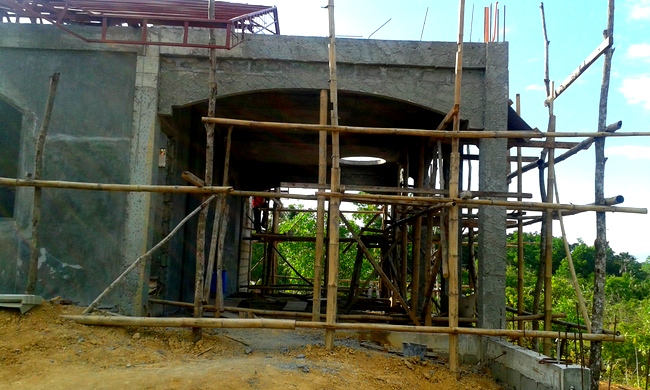 My lovely asawa is standing outside of the new garage checking her text messages. She coordinates all the work done on the site and handles the payroll in addition to ordering all materials needed for construction. On top of all of this, she supervises a household of six people. She's always busy and works from morning to night.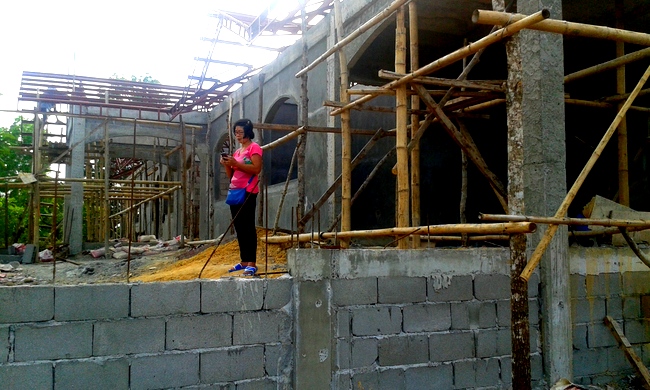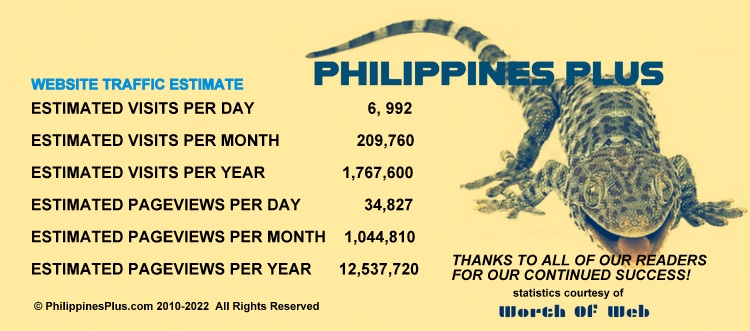 Next up is our living area which will also contain our kitchen and dining area. My wife wanted a large open floor plan for our new home in the Philippines and she is getting what she wished for.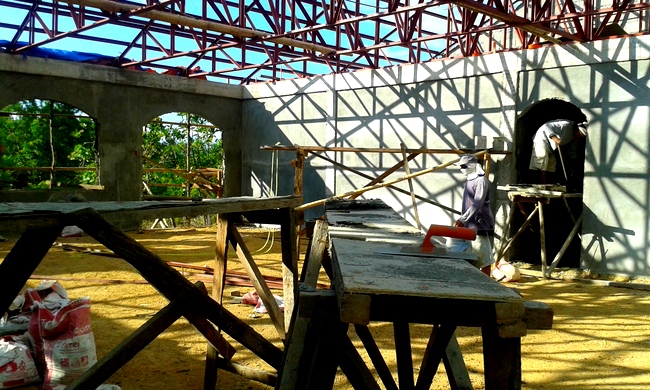 Here's a peek inside our master bedroom. The house will have a total of four bedrooms and four Comfort Rooms, each with their own shower. The door on the left will contain my asawa's walk-in-closet. The door on the right leads into our master CR.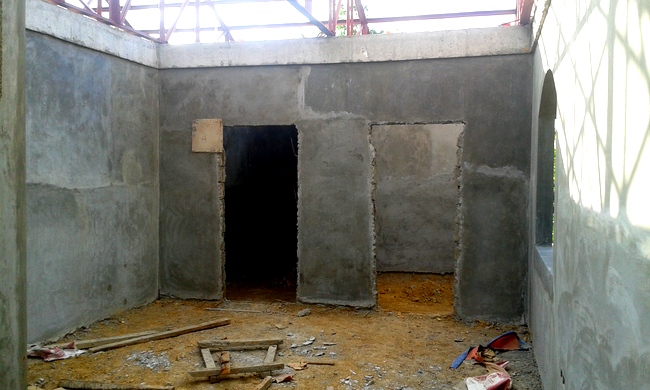 This is the view through my office window. We're located in a rural setting in Guimaras, our island province home, and it's quite peaceful without any close neighbors, just the way I like it.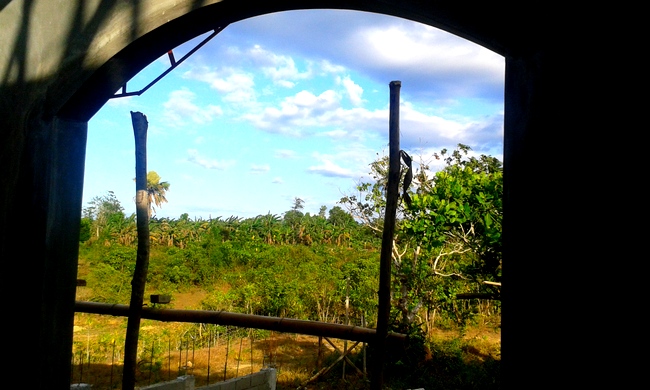 This is an additional terrace area my wife wanted. She has plans to keep a lot of her plants and flowers here. This terrace area faces the new nipa hut we had built for her Father. It will provide us an additional seating area for entertainment and relaxation.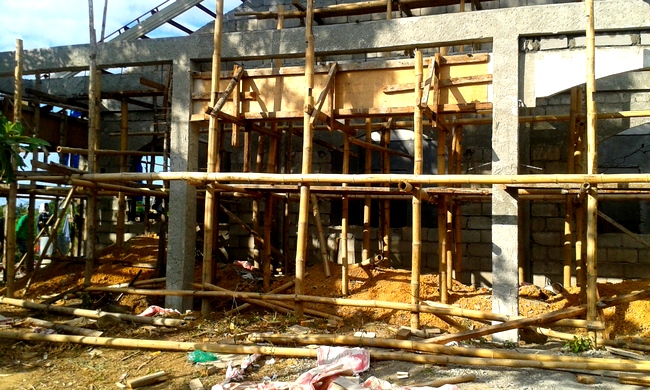 Here's another view of the terrace.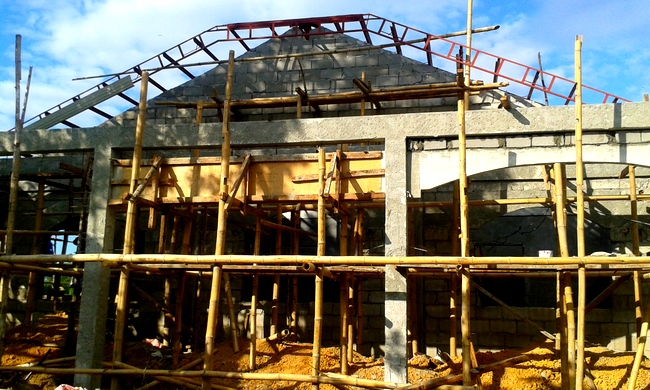 The new dirty kitchen, which Joery and his crew have just begun work on, is located near the terrace area show above.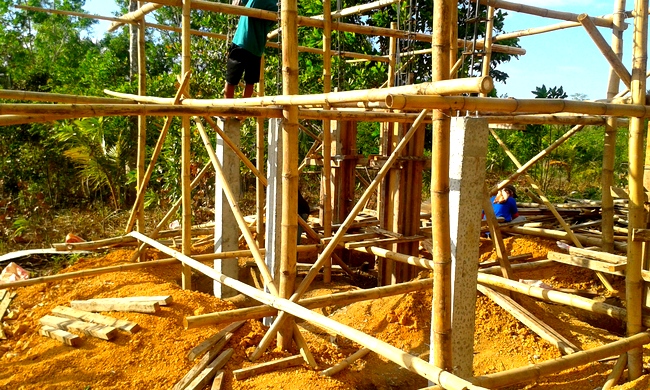 And finally, our new well is being dug. It's 66 ft. deep and is already producing water that our crew is using to mix cement with for construction. I can assure you that I will not be climbing down that ladder or ever cleaning that well.
That's the latest update on our new home construction in the Philippines. More updates and pictures to follow in the coming days and weeks. We're hopeful the project will be completed by the end of this May and are looking forward to making our next big move in the Philippines.