BDO, Banco de Oro, is the largest bank in the Philippines. It belongs to the SM Group owned by billionaire Henry Sy. In previous comments to a post regarding a dollar account my asawa and I were trying to open with Banco de Oro, I had threatened to close our account with the banking giant and go to BPI, Bank of the Philippines. But there's a possibility that BDO has fixed our dollar account in the Philippines. Maybe. How? Let me tell you the story, O True Believer (as I borrow heavily from Stan Lee.)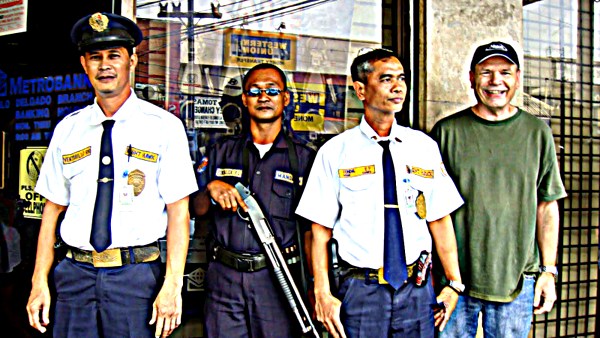 Hanging out with Metrobank guards. I've never hung out with BDO security yet.
Let it be known that I am a man of very limited patience. I'm an American male. An expat that has lived in the Philippines for over five years with my much more patient wife. I used to refer to her as The Sainted Patient Wife. While my asawa does have a ton more patience than I do, she also has been going through menopause the last couple of years.
Throw her elderly Father, who lives with us, into the mix, and who is suffering from dementia and routinely sings to himself all hours of the morning and  talks to dead people and you might understand why my wife's stress levels have risen. The fact that we are building a new home in Guimaras, the island province we live in, doesn't help either. The fact that she has been married to me almost 15 years is also a contributing factor.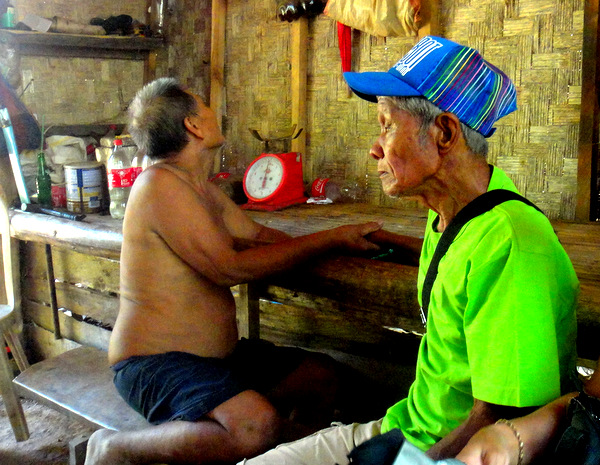 Lolo, on the right, with the healer. That didn't work out well.
My wife and I have to transfer large sums of money for our bank account in the United States in order to buy a new truck and to build the new digs. We have used the remittance service from XOOM over the past years since my debit card from our U.S. bank expired. XOOM has worked fine for transferring smaller amounts but while they charge only 4.99 per each $2,999.00 transaction, they sock you for almost a peso per dollar on the exchange. That's not practical for moving large amounts of money.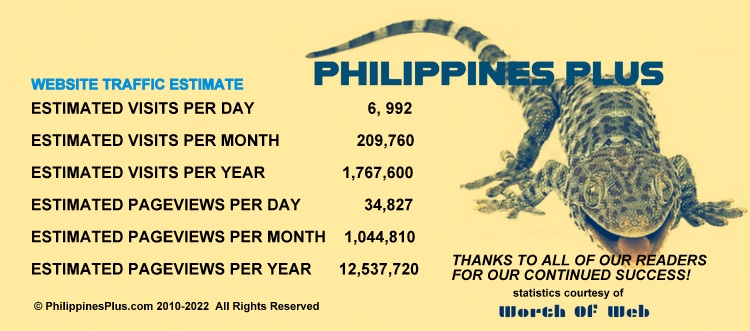 So when the teller at BDO had set up a BDO Kabayan Savings Account for us, instead of a BDO Dollar Account, and told us we would not be able to deposit checks from our U.S. bank, we were going to close the account and go elsewhere.
But we had to make a trip to Iloilo the other day and I decided to pop into the bank and speak to a different teller than the one that set up our account. When I told the employee that we would be unable to deposit our U.S. checks she advised us that all my wife, who did not have two valid ID's to open up a BDO Dollar Account, would only need a Barangay Certificate from our home in Guimaras along with an attached Community Tax Certificate, in order to deposit our checks. Our funds would still take 21 business days to clear, but we could use the Kabayan Account for the same purpose as a Dollar Account would serve.
I also expressed my concern to the teller over a problem one of my readers had with BDO. I explained to her that one of my expat friends had wanted to withdraw 1,000 dollars from their account but were told they would have to wait ten days. The employee expressed surprise at this and did say the bank does not carry that much U.S. currency in stock on a daily basis. We would need to call the day before to be sure the bank would have the cash on hand.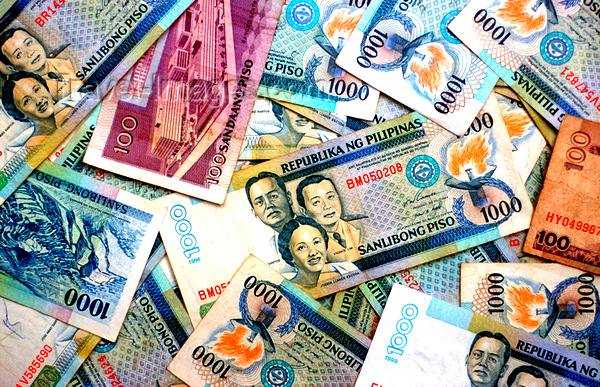 So after a brief ten minute stop to our local barangay where the new Barangay Captain signed my wife's certificate, which only cost 60 pesos, $1.33, we were on our way. Did  I mention that one of our local trike drivers took us to the hall at 7:30 am and then told us it did not open until 9:00?
"Why in the hell didn't he tell us that in the first place?" I asked my wife, in my usual grumpy tone.
"I didn't know what time it opened!" she exclaimed and had the driver take us to our former home at "The Compound" in the meantime to wait, where her sister, brother-in-law and nieces and nephew reside.
So we will return to Banco de Oro later this week and try to deposit our check from the States and wait for it to clear. From the vast research I have done online regarding the topic of transferring funds from the States to the Philippines, writing a check to yourself and depositing it in a dollar account in the Philippines is the most economical and best way to go.
Has BDO has fixed our dollar account in the Philippines. Maybe. We'll have to see.