As I write this post it's been over a week since my Sunday night kidney stone attack. Thankfully, the medication prescribed to deal with my pain has been working and I haven't suffered any major discomfort in the past few days. This article will deal with our Philippines medical costs and recent test results.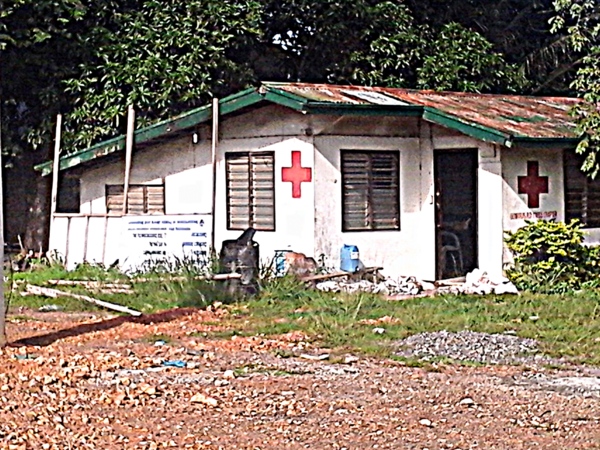 Our local Philippine Red Cross office in Guimaras
First let me deal with the final visit my wife and I made to the Guimaras provincial hospital as my asawa and I both had tests to submit. I had to surrender some blood to determine if my kidneys were functioning properly. My spouse had to deliver a fecal sample (apologies to those reading this and eating their breakfast) for a stomach ailment that had plaguing her for months.
We arrived at the hospital laboratory around 7 am and a nurse soon came over to draw my blood. I immediately advised her that at Great Saviour's Hospital in Iloilo, no one, not even the techs or a doctor, was able to draw blood from me after five attempts. But this nurse was a crackerjack caretaker! She drew my blood on the first attempt and I barely felt anything.
My wife dumped her sample and we went outside to wait as we were told it would be an hour until we received our test results. My asawa quickly found someone she knew, a neighbor from Lawi in Guimaras, the place she grew up. As she chatted away, I walked around the nearby area and took some photos with my Samsung Galaxy Tablet, such as the lead photo; the local Red Cross Chapter on our island province.
After walking around for about 30 minutes and drinking from my 1.5 liter bottle of water (lots of water is key in preventing more kidney stones.) I wandered over to my wife, who was still chatting, so I roamed the grounds of the provincial hospital taking more pictures like the ones below.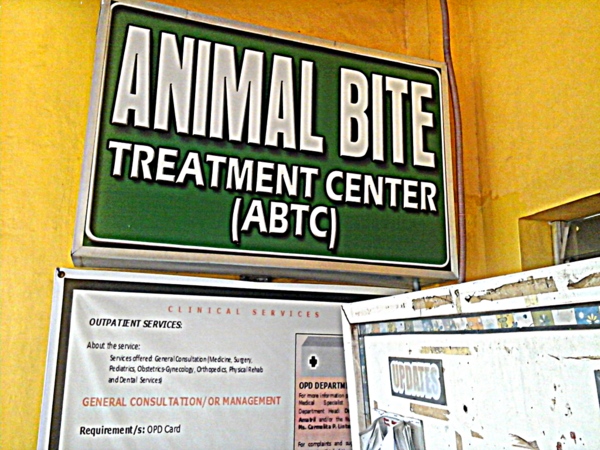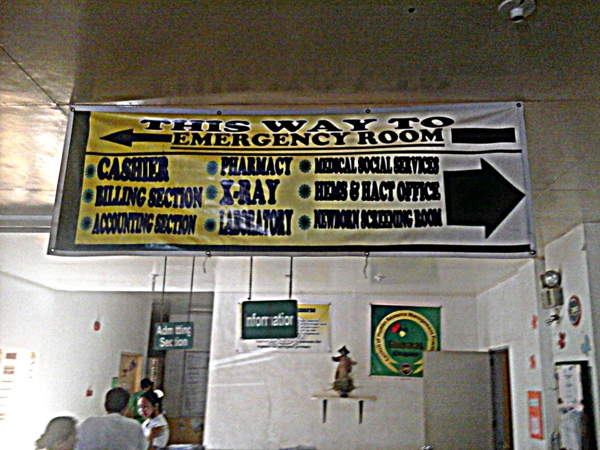 After 90 minutes we received our test results and I was pleased to see that my kidney was functioning normally. My wife had major bacteria in her system and would have to return in a week for a follow up visit with the doctor. However, the medication prescribed for her stomach ailment, diagnosed as amoebic dysentery, has been helping with relieving her stomach pain and general discomfort.
Now here's a breakdown of our Philippines medical costs:
SUNDAY EMERGENCY ROOM VISIT IN GUIMARAS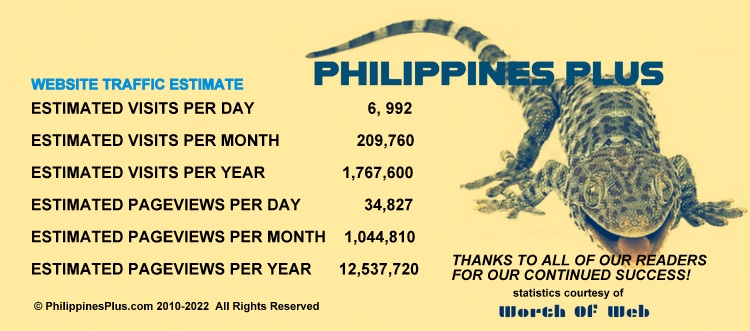 NO CHARGE FOR EMERGENCY ROOM VISIT (Yes, you read correctly. The hospital is a provincial hospital, not a private one, and we incurred no fees for the doctor's or nurses' services. The

Philippine Charity Sweepstakes

Office (PCSO) helps in providing funds to the hospital.

Researchers found that the average charge for an emergency room trip in the United States came out to $1,233 (source: The Washington Post.) We did not present our PhilHealth cards since we had let our PhilHealth subscription expire, but we plan to renew our plan soon.
Total cost for my seven medications, including pharmacons for my pain: 768 pesos, or 17.67 US Dollars. The most expensive medication in that group, Levofloxanine, cost 468 pesos, and was prescribed for my urinary tract infection caused by the kidney stones.
Supplies: 43 pesos, 1 US Dollar
Tests: CBC, Urinalysis, Platelet Count: 155 pesos, 3.70 USD. CostHelper readers without health insurance report total costs of $700-$2,589, averaging $1,543 for blood tests in the United States. For patients not covered by health insurance, total costs can be $100-$3,000 or more, depending on the number and type of tests ordered; the cost of any doctor visits to order and interpret the tests; and whether the tests are done on an emergency basis.
TUESDAY ULTRASOUND
The cost of the ultrasound done on my abdomen at the Centri Clinical Laboratory in Guimaras was PHP 1, 400, 32.35 US Dollars. According to

CostHelper

, the average national price of a full abdominal ultrasound in the United States is $390.
THURSDAY OUTPATIENT VISIT IN GUIMARAS
No charge
Cost of two different medications for my kidney stones: 4,185 pesos, 96 USD. I was prescribed Sambong Leaf Uricare, for my UTI, and Acalka, Potassium Citrate, to shrink my kidney stones. The prescription was filled at our local Generics Pharmacy in Guimaras which we have found to offer the best prices on medications. The kidney stone and UTI meds were our largest expenses. The estimated cost of the 180 tablets potassium citrate tablets, which I have to take three times a day, is 300 US Dollars. I've since discovered that lemon and lime juice, along with ordinary baking soda, are possible alternatives to the medication. We have plenty of local limes,

calamansi,

growing at our farm and my wife is already making a sugar-free lime drink for me on a daily basis to supplement the meds.
Cost of my pain medication: 125 pesos, 2.87 USD.
Cost of medication for my wife's amoebic dysentery: 42 pesos, about 1 USD.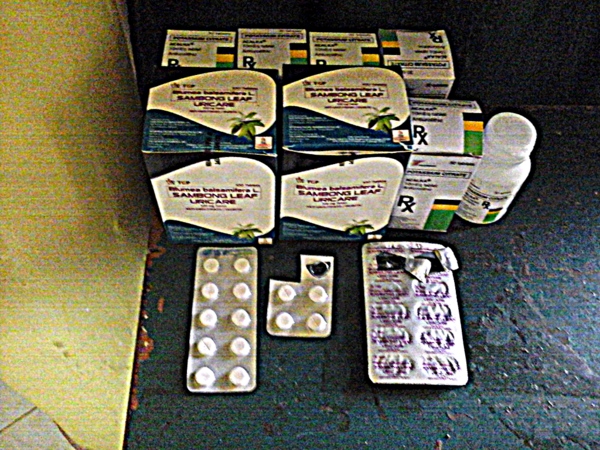 Kidney stone and UTI medications were the biggest expense
FRIDAY VISIT TO THE HOSPITAL LAB
Fecalysis: 45 pesos, 1 USD.
Sodium potassium tests, one for my one and one for me, 1,000 pesos, 23 USD, to determine if our kidneys are functioning properly.
TOTAL COST IN US DOLLARS FOR ALL OF THE SERVICES AND MEDICATIONS: $178.59
Not a huge price to pay for our multiple hospital visits and considerably much cheaper than what we could expect to pay in the States. I'm modifying my diet and eating healthier along with drinking plenty of water every day. I certainly don't want a return of any kidney stones and hopefully my new healthier lifestyle will prevent any future attacks.
However, a follow-up visit my wife and I made yesterday to the hospital, has revealed a more troubling issue than the kidney stones and will be taken up in my next post.