Ten Dollar Extraction Toothaches. Don't know many who enjoy them. I don't. Had a bad tooth pulled earlier this year at a dental clinic at SM City in Iloilo City. Not happy the dentist charged me the "kano skin tax." Cost me P1500, almost double the quoted price. I put up with the pain from that aching molar for almost six months. I had this current toothache pain for the last four weeks. It was time to find a new dentist in Iloilo. Was in no mood to put up with this pain much longer.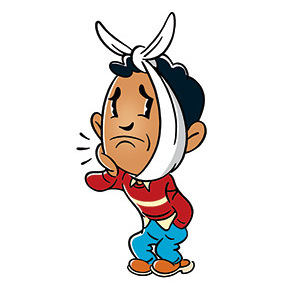 Photo Source: DentalOrg.Com
In April 2010 I looked online for a good dentist and found Gretchen Ramirez, DMD, Dentist, Zapanta Dental Clinic, Iloilo Doctor's Hospital, recommended on Bob H's website, "My Philippine Life." I liked Dr. Ramirez but I couldn't find her hours posted on Bob's website. She had told me I had a sinus infection and not a toothache at that time. I decided to check out Bob's other recommendation for a dentist in Iloilo City, Patricia Tupas, at the mezzanine level of the J&B Building on Quezon Street.
I had copied Dr. Tupas' schedule last Thursday but didn't make it over to her office until Saturday. I hate going to the dentist but the pain wasn't easing up. Made up my mind to visit her office that Saturday afternoon. Her posted hours were from 1-5 pm.
Looked up J&B's on Google Maps. Didn't seem far from Robinsons. I had taken the 13 peso ride to Robinsons before and I wrote down some directions. My Epson printer, purchased about a year ago in the Philippines, had already failed me, so I could not print out the map.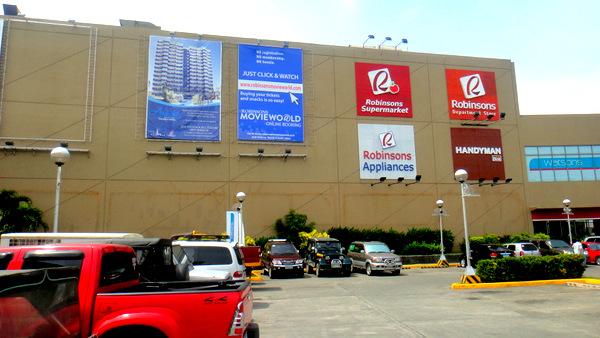 A local sari sari store in our subdivision has an internet cafe where my nieces can go for me if I need any forms downloaded or copies of documents made. In this case, however, I discovered a printed map would have been extremely helpful.
My asawa stayed at home. I took the "green phone" which our nephew Sharwin brings to school with him when he doesn't forget it. Hopped off the jeepney near Robinson and asked a nearby Filipina if she knew where the J&B Building was. She understood my "slang English" and pointed down the street. I started walking.
Walked about three blocks. I came across a building that had a large group of doctors and dentists. But not my dentist. Evidently the wrong building. I asked two more people for directions. No one knew where the J&B was located.
After walking another block I headed back to Robinsons and walked on the opposite side of the street. In big block letters I saw the letters: "J&B Building." I had roamed around for 30 minutes but still had time to make it for the dentist's one o'clock opening.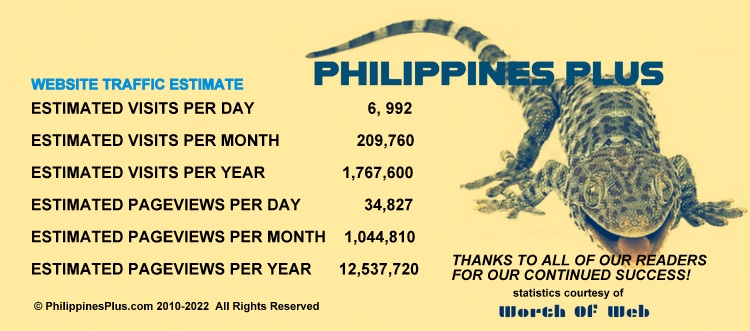 I came across a security guard and asked him if he knew where the dentist was. He didn't understand me but pointed to the entrance he was guarding. I walked up the four flights of steps anyway. I was in an apartment building. Not one I wanted to stay in very long. After reaching a dead-end, I walked back to the street and around the huge city block.
I finally found a sign for my dentist, Dr. Tupas. I had managed to stumble into a reception area and asked the Filipina on duty where I could find the dentist's office. "Down the drive way, sir." she advised me. I walked out and found the driveway which led to another entrance. Reached the doctor's office with 20 minutes to spare before her clinic opened.
No one in the hot, non-air con hallways save for one lola (grandma) sitting outside an office down the hallway who kept staring at me. I looked down at my zipper. Nope. Barn door closed. Must be my good looks and charm getting me the attention.
Ten minutes passed. My asawa called to see if I had made it to the dentist. Advised her that I was sitting outside the office and hoping the doctor would show up. My toothache was getting worse.
After my call from "The Boss" ended I noticed someone coming out of an office down the hall where lola was sitting across from. I briskly walked over and opened the door. Stuck my big head in. A lady came out of the dentist's work station.
"Doc, I was waiting for the dentist down the hall but nobody has shown up yet. Can you pull a tooth for me? I have a bad toothache. I don't have an appointment but I know in the Philippines I can usually see a doctor without one."
"Yes, we take walk-ins. Do you mind waiting until I am done with this patient?" the dentist asked.
"No problem, thank you." I responded.
The office had good air con. I wiped myself down with my ever-present sweat towel and waited. A boy, around eight, was given some change by the dental assistant and took off. I could hear the doc speaking to her patient and picked up a few "Taglish" bits of information from the conversation.
I believe the dentist was wondering if I had any American friends or was available myself as I took it that her patient was a single Filipina. Doc came out again to have me fill out some paperwork and informed me again that I would be next.
"It's OK, Doc," I said. "I've been married to my asawa over 12 years and I've lived in the Philippines over three years. I'm used to waiting. I appreciate you taking me."
My dentist then walked down the hallway to make sure the original dentist I had intended to visit was in. She wasn't. I was happy to get my toothache cared for. As I waited I hoped this dentist would fare better than the one at SM City who had taken 90 minutes to yank my tooth out. I waited about 15 minutes before the doctor called me in. I sat in the chair and opened my mouth. And then my cell phone rang. It wasn't the best timing.
(To be continued)