Because I had previously been involved in an "18 Candles" event over four years ago, the news of our niece's 18th birthday celebration didn't catch me off guard. While the earlier festivity didn't involve any special preparations on our part, our niece's Debutante Ball would. We hosted the event at our home in the Philippines.
Coming of Age in the Philippines
This traditional Filipino coming-of-age carnival celebrates a young woman's 18th birthday. 18 is considered the age of maturity for Filipinas, women.
In contrast, 21 is considered the legal age of maturity for Filipinos, men. The guys have less formal celebrations or none at all.
We have an 18-year-old nephew that has lived with us for years. I'm not going to sugar-coat it. Let me just say that it's a good thing that the legal age of maturity for men in the Philippines is 18.
You parents of 18-year-old boys anywhere in the world know what I'm talking about.
DenDen's 18 Candles Celebration Preparation
Our niece DenDen would be the first female in the family to ever have an 18 Candles Celebration. It costs a ton of money to pull off such an event. DenDen's parents had 150 guests invited for the celebration. It would be a catered affair by the Caza Guest House in San Miguel, Jordan, the former Shirven Hotel.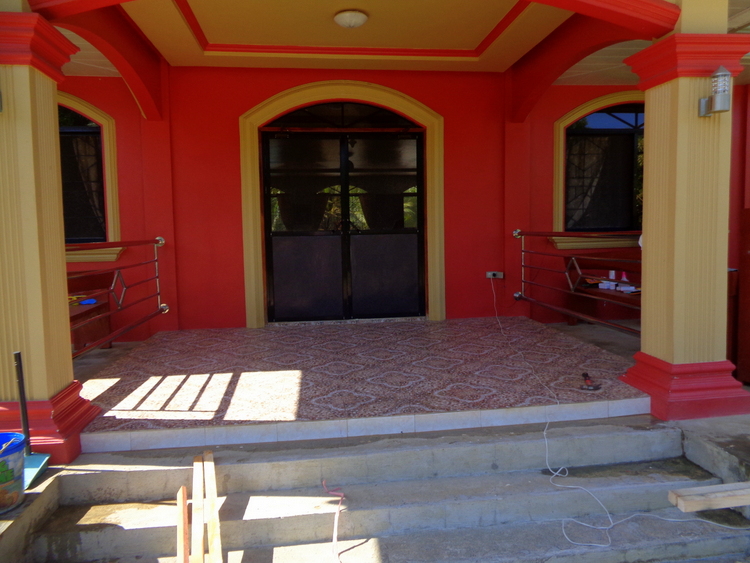 Our front porch served as the staging area for our Debutante to sit. We have three terraces attached to our home but the front entrance has a large concrete paved section, seen below, which would accommodate all the invited guests.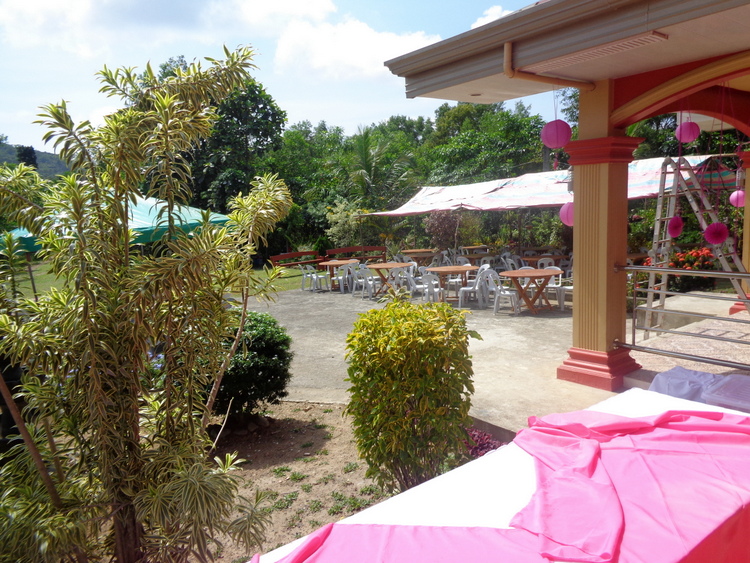 Here's a look at one of the seating areas in the next shot after an ad for my best-selling expat guide .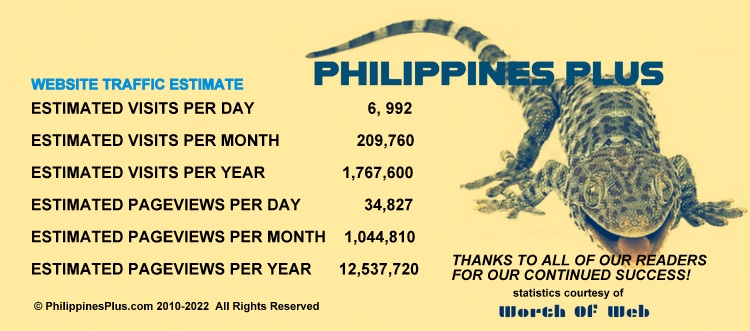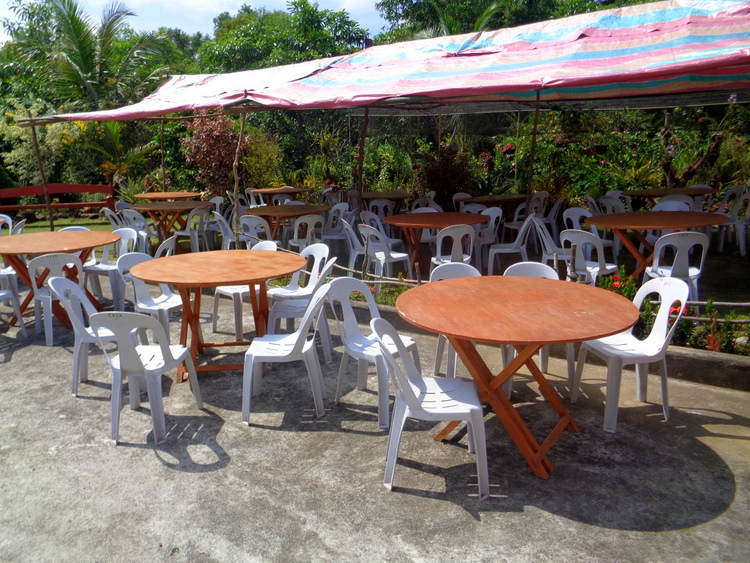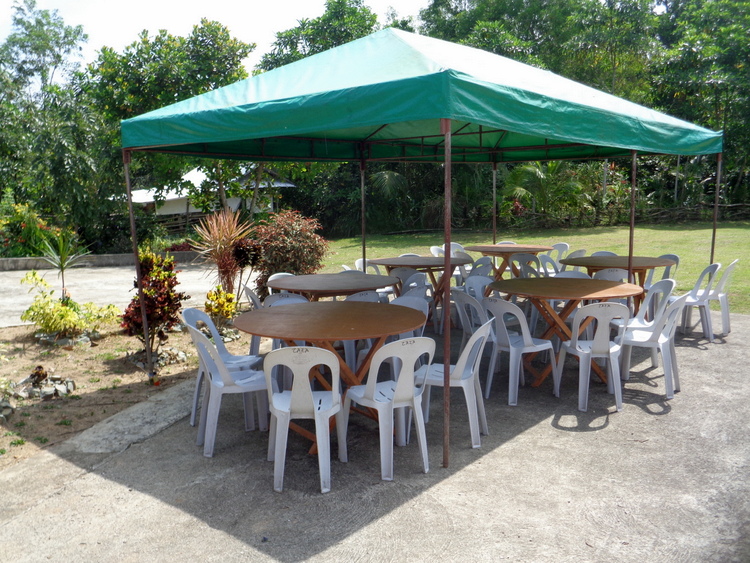 This seating area would be set aside for close relatives of the debutante.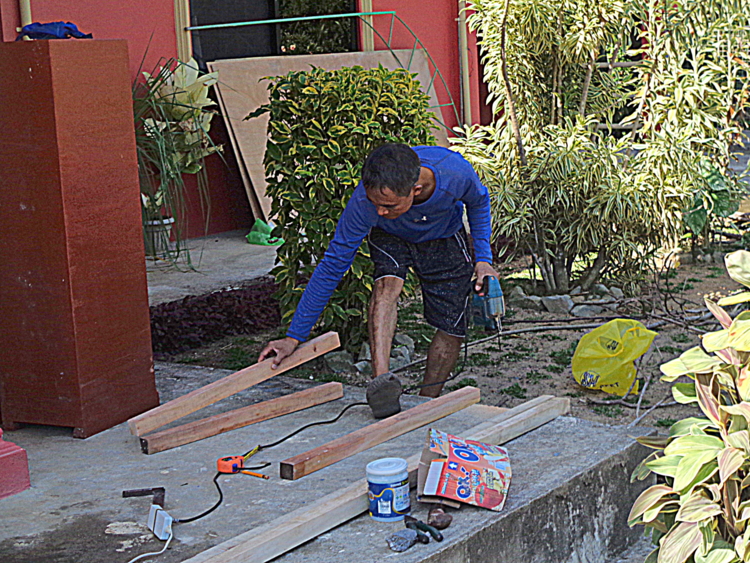 Papa Joery was hard at work preparing the staging area.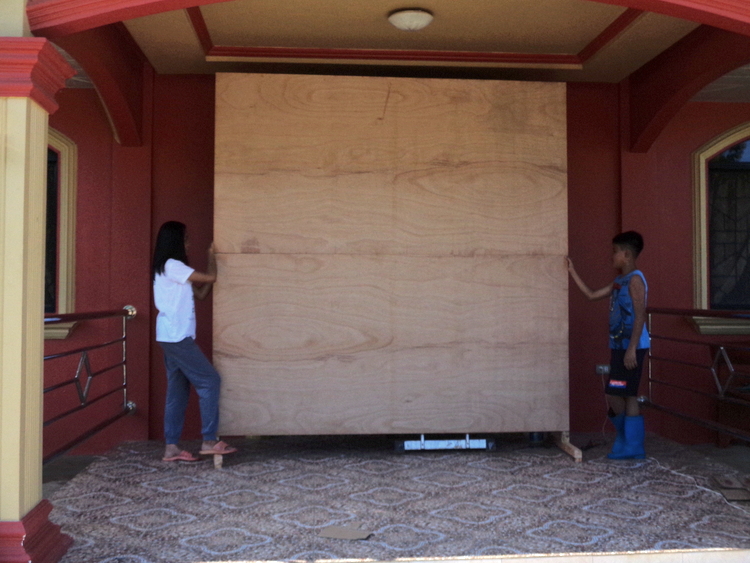 Papa had some helpers, Debutante DenDen and her brother, Jorealle.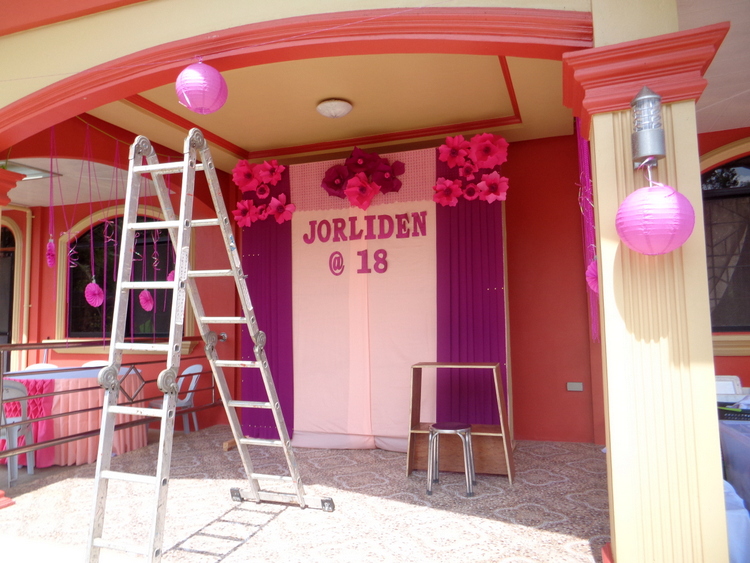 The stage area was nearing completion.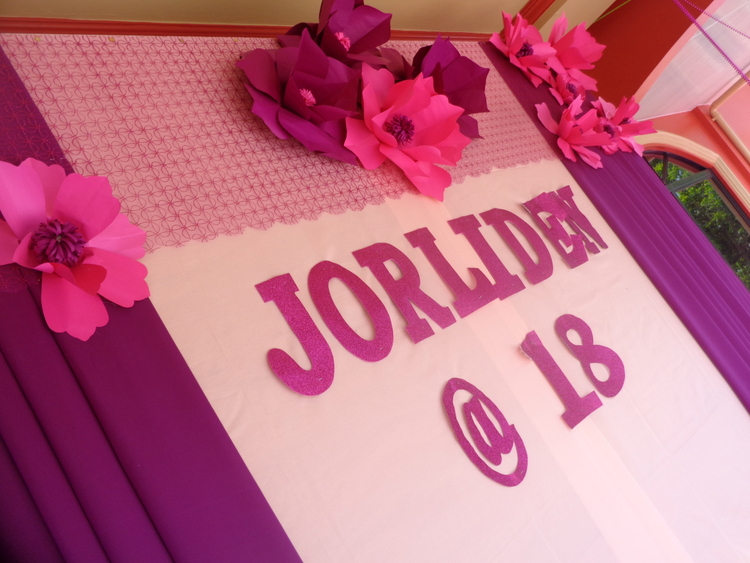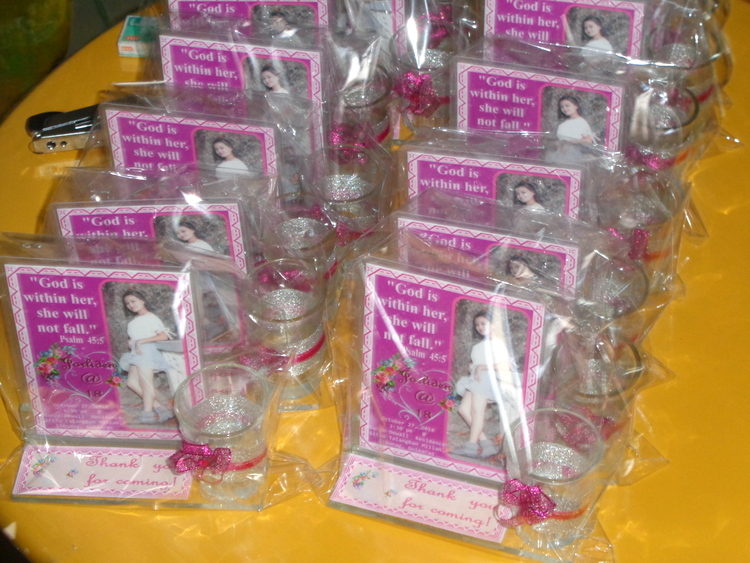 DenDen's 18 Candles Celebration Preparation
Preparations for DenDen's big event began on Friday, the day before the celebration. Lots of work still remained to be done. Next post will feature pictures from the actual 18 Candles Celebration.