I had concerns. Having not left the Philippines since my arrival over five years ago, I was worried that even though I was in possession of a 13a Permanent Visa, I would not be able to get my Emmigration Exit Clearance, ECC, at the airport. Though I had been assured by my local Bureau of Immigration Office in Iloilo that I could obtain my ECC at NAIA, I still had my worries. I felt better after contacting Randy Landis who reaffirmed what my local BI Office told me, but you never know about Immigration officials at the Manila Airport. There are too many online horror stories about foreigners being "shaken down" and having to pay extra fees to leave the country. To my knowledge, if you have a Tourist Visa and have not left the Philippines in over six months, you will need to process your ECC at a local Bureau of Immigration Office that can handle that process. It cannot be done at the airport anymore per a directive from Bureau of Immigration Director Mison.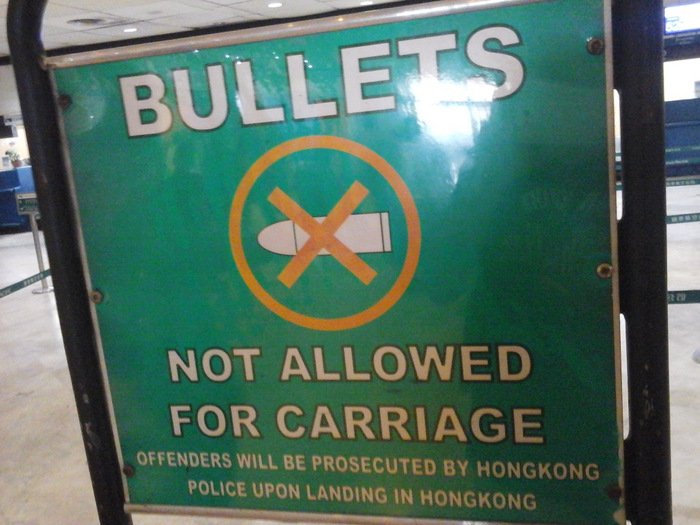 Sign posted at NAIA Terminal 1
But no worries. I breeze through NAIA Terminal 1 Immigration with my 13a Permanent Visa. I was dead tired. I had spent the previous afternoon and evening at NAIA Terminal 3 and had not had any sleep in over 36 hours. After securing a ride on the airport's free shuttle service, which displayed big signs stating "No Tipping," I still had to wait several hours before my Korean Air Lines flight left for South Korea, where I would transfer to another flight to Las Vegas to see my Dad.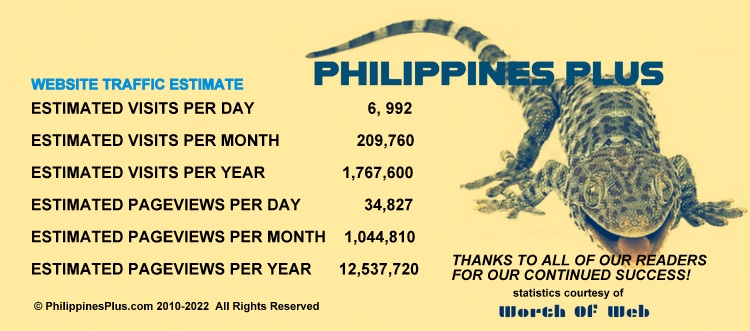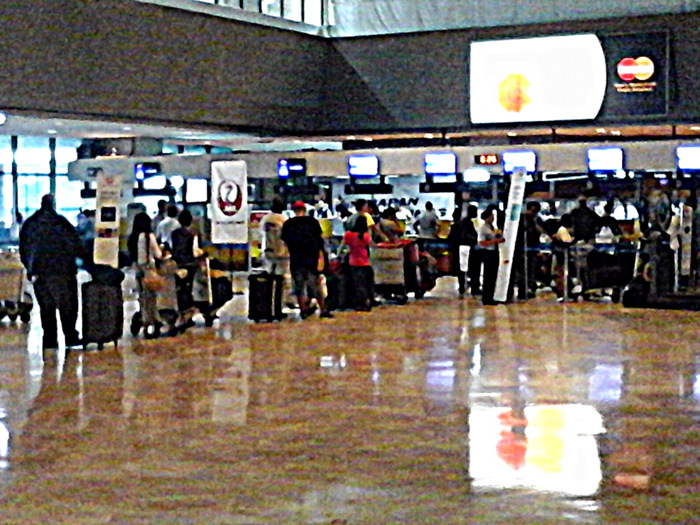 As impressed as I was with Terminal 3, Terminal 1, currently under renovation, was a hell hole. Dirty, crowded and the CR, Comfort Room, was a 5-minute walk through a construction area in a maze marked with arrows pointing to the CR. How difficult it must have been for any handicapped person in a wheelchair to make their way through that mess. I made it back from the CR without getting lost and checked out the extremely limited food venues.
I purchased two muffins for P50 each and waited for my airline to start boarding passengers. Finally Korean Airlines opened and I obtained my boarding pass and went to the Immigration Lanes. I did not see any lanes marked for holders of ACR cards. Alien Certificate Registration, so I waited in line with others, Filipinos and foreigners alike, with my card in hand.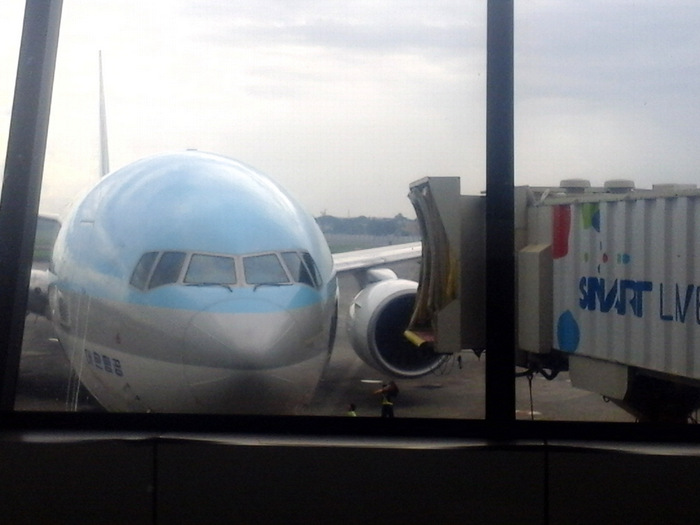 The Immigration Officer in my lane, with a serious look on his face, was scrutinizing all passports, and taking a lot of time to let people pass through. I decided to go into the lane next to me when an Immigration employee, who had spied my ACR, approached me and advised me I needed to go to the Cashier's Window, located next to the lane I was in, and pay my ECC first.
I thanked her and paid the cashier, singing "O Holy Night," P2,880, 64 US Dollars, and stepped back in line to the officers checking passports. My passport was quickly stamped and I was on my way to the waiting room for Korean Air Lines which at least had more comfortable seating and was much cleaner than the Terminal 1 area I had just left. I closed my eyes to rest for a few minutes as I still had a couple of hours before I could board my flight. The journey back to America was almost on its way.