After being diagnosed with gastritis and bile reflux, my asawa was ready to be discharged from Medicus Hospital in Iloilo City. This post, "PhilHealth Contribution=$300 ER, Hospital Bill," reveals how much of our hospital bill, PhilHealth, the national health insurance plan of the Philippines, covered.
Breakdown of the Hospital Bill
My wife's one-day hospital stay also included an emergency room visit. Here's a breakdown of our expenses:
Private Room w/air con, flat screen TV, CR, mini-fridge and couch (that I slept on) ———————-2,800 pesos, 56 US Dollars
Admitting—————————————-750 pesos
Ambulatory————————————-8,174 pesos
Cardio Pulmonary Unit———————–912 pesos
Emergency Room——————————-550 pesos
Laboratory————————————–2,453.50 pesos
Medicines-Pharmacy————————2,860.75 pesos
Supplies-Central Supplies——————-225.00 pesos
Supplies-Pharmacy—————————1,257.00 pesos
X-Ray———————————————-432.00 pesos
HOSPITAL GROSS CHARGES————-20,414.25 pesos, 408 US Dollars

PHILHEALTH PACKAGE DEDUCTION
—————————————————–4,270.00
Professional Fees-Dr. Elvie Gonzalez————-500.00
TOTAL AMOUNT DUE: 16,664.25, approximately 328 USD at
Current exchange rate of 50.73 Php to 1 USD
PhilHealth covered about 21% of the total hospital bill.
Other Charges
Now the amount that PhilHealth contributed doesn't include the prescriptions that my asawa had to purchase after her discharge from Medicus.
My spouse's medications came to over 6,000 pesos, around 120 US Dollars.
The hospital bill also does not include the fee for the upper gastrointestinal (UGI) endoscopy performed by Dr. Elvie. As mentioned in a previous article, the doctor's charge for the procedure was 5,000 pesos, 100 USD. PhilHealth covered 1,000 pesos, $20, of that bill.
Is PhilHealth Worth the Cost?
We paid 4,800 pesos, about $100, for our two year coverage with PhilHealth. Our current plan expires at the end of this year. For 100 USD we've had decent supplemental healthcare coverage.
The current plan covers both my spouse and I. My wife's bout with dengue fever and pneumonia back in December 2015 was covered entirely by PhilHealth and saved us about 300 US Dollars. This last hospital visit saved us another $100. That's $400 in total savings thus far.
The cost of the Philhealth plan is worth the cost for us, at least as far as my Filipino wife's coverage is concerned. But…..
Cost of PhilHealth for Foreigners Drastically Rising
As some of my readers already know, however, the cost of PhilHealth for foreigners has gone up, effective July 1, 2017. The new rates even apply to those foreigners who are covered as a dependent by their spouse.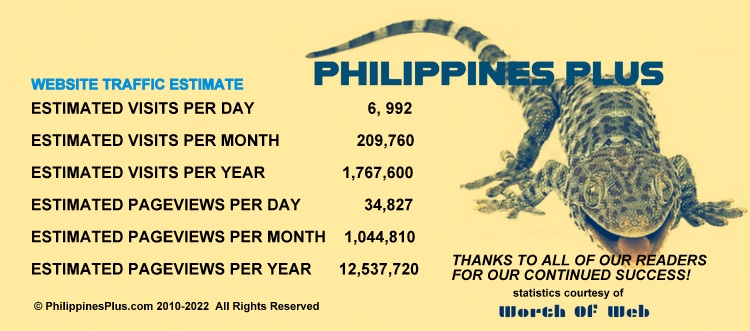 How much is the annual premium contribution rate for foreign nationals under the new guidelines?
Php 15,000.00 (300 US Dollars) annual cost for foreign retirees registered in the Philippine Retirement Authority, PRA, who are holders of Special Resident Retiree's Visa (SRRV) and granted
permanent residency status.
Php 17,000.00 (340 US Dollars) annual cost for other foreign citizens (residents of other countries working and/or residing in the Philippines and holders of a valid Alien Certificate of Registration Identity Card (ACR I-Card) (Source: Philhealth circular o. 2017 – 0003)
New PhilHealth "Skin Tax" for Foreigners Not Worth the Cost
As mentioned earlier, the cost of the PhilHealth plan for my Filipino wife is worth the cost. But for me, I'm not happy with the increase and feel that it's just another "skin tax" for foreigners.
As an American expat living in the Philippines for over eight years now, I've experienced many incidents of the "skin tax" where people attempt to overcharge me for something because I'm a "rich" foreigner.
Now I'm well aware that there is no health plan in the United States that I can purchase for $340. I'm not recommending that any expats living in the Philippines follow my example by any means. Everyone has different needs and circumstances.
Other Options for Healthcare
I have other options. My almost 30 years of service with AT&T has afforded me access to retirement benefits which include healthcare. Medicare coverage has now been extended to me, which, like my AT&T benefits, cannot be used in the Philippines.
However, I have the option of flying to Guam, a U.S. territory, if I need a major medical operation. A ticket will cost me fewer than 200 US Dollars.
We also have a savings fund which would cover catastrophic illnesses.
What about PhilHealth's Z Package?
Finally, what about PhilHealth's Z Package?
The Z Benefit Package addresses health conditions that trigger prolonged hospitalization and very expensive treatments.
Why "Z"? PhilHealth classifies disease conditions from type A (the simplest and cheapest) to type D (the more severe and costly).
Conditions under type Z, the farthest end of the spectrum, are cases "perceived as economically and medically catastrophic" due to the seriousness of the case. (Source: Rappler.com)
All member-foreign nationals and their qualified dependents (non-Filipino) are now excluded from availing themselves of Z Benefit Packages.
Now my Filipina wife and I are enrolled as "Informal Economy" members of PhilHealth. The PhilHealth circular which states that no foreign national or qualified dependents may now receive Z Package Benefits doesn't specify anywhere in the document as to what type of membership you might be enrolled in. The circular simply states all foreigners are excluded from Z Benefit Packages.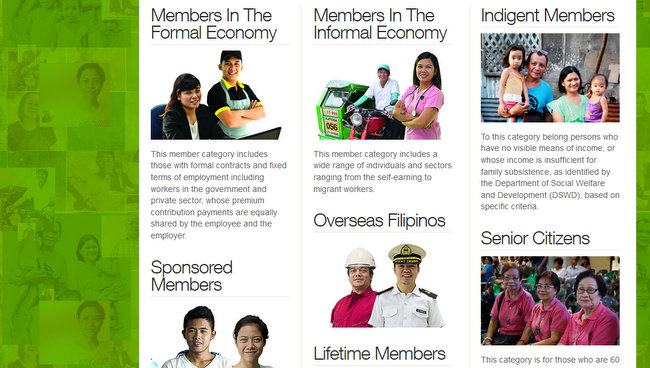 The document, however, only mentions the "Informal Economy" category in the circular.
To find out more about the different membership categories available from PhilHealth as seen in the graphic above, such as the "formal economy," visit their website.