Our new home in the Philippines is nearing completion. Floor tiles are now being laid throughout the house, windows are being installed this week, and once the tile work is completed, our new doors will be installed. The project has been going on for five months now and all indications point to a move-in date in July.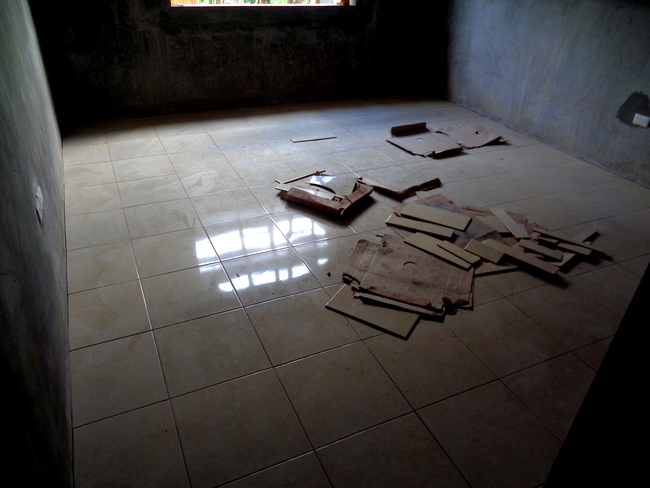 The lead photo for this post is taken from our sala, living room, which is an open floor plan containing our dining and kitchen area, seen in the following shot with the kitchen counters and island where our granite counter tops will be placed.
I have received word that our foreman and his crew are installing the wall tiles in our four CR's, Comfort Rooms, and that the toilets will soon be going in. Brother-in-law Joery is in charge of installing all the bathroom fixtures once his work on the dirty kitchen is completed.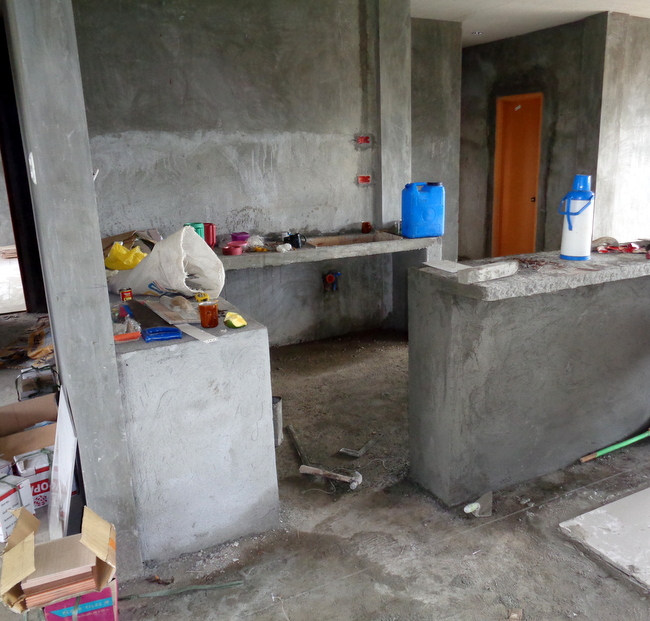 The aforementioned dirty kitchen, seen in the following picture, looks like an old-time outhouse to me but it will serve it's purpose.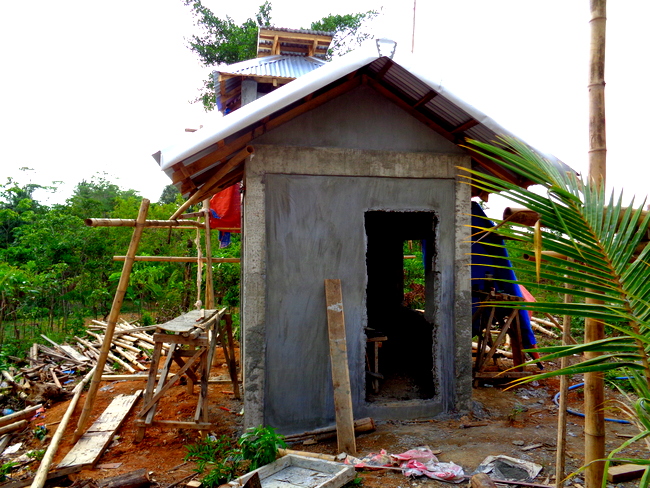 In the next picture, Joery is on the far left in blue, Gerry and Gerry's kid, are in the middle of the picture, and Jon, is inside the chimney. The crew are doing the finishing work over the hollow block structure. Two windows, a door and a sink will be installed after the finishing chores are done.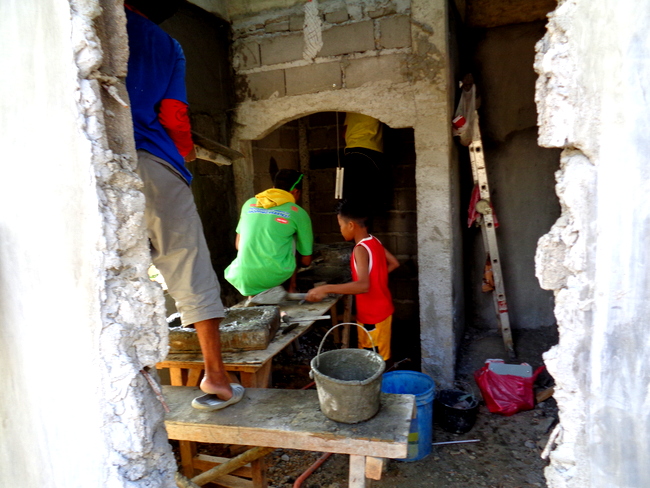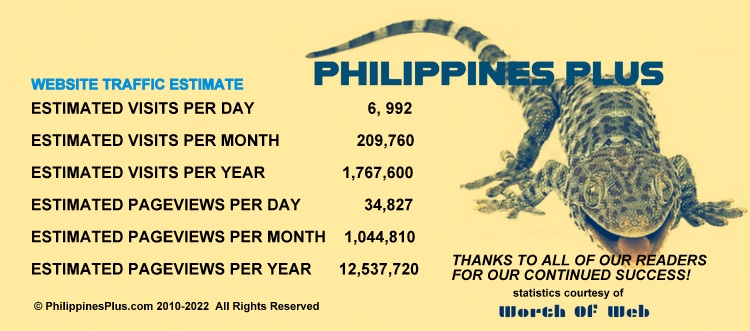 My lovely asawa and foreman Boy are discussing matters on our new ground floor terrace area. Floor tiles will also be installed in this area. My spouse is planning to hang flower pots on the concrete beams that make up the terrace's ceiling.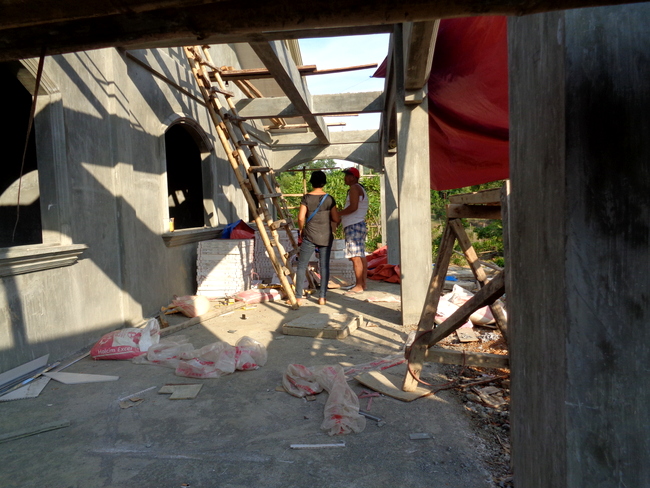 Here's a look at the concrete precast work done on the terrace. The precast work is nearly completed and will allow the window installers to do their work.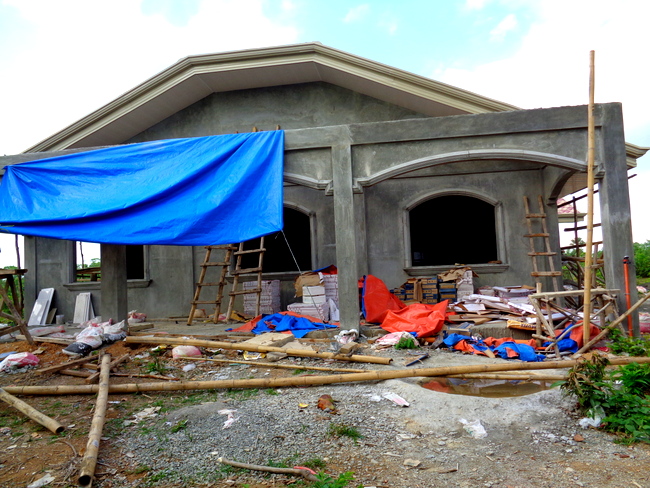 And finally, here's a view of our front entrance section. Five workers remain on Boy's crew and Joery's crew remains at three. I believe July is a realistic moving date, but of course, many more projects will remain once we get settled in.
The interior painting will be done before we move, but I'm not sure at this point whether or not the exterior painting will be done. My asawa and I are both of the same mindset that the completion of the exterior painting is not necessary for us to get into our new abode and start setting up our new household.
The sooner we move, the sooner my father-in-law, Lolo,  will  be in his new nipa hut and the sooner I will be enjoying my morning cup of coffee without having to endure Lolo's constant conversation with his dead relative Fernando.
My father-in-law's dementia status remains virtually unchanged. He still carries on morning, afternoon and evening chats with various dead people, in addition to Fernando. Many days he tries to wander outside and wanders over to the front gate to meet Amando, his son who lives in Palawan. As far as we know, Amando has no plans to visit Guimaras any time soon.
Once Lolo is in the nipa hut, far from our kitchen and sleeping area, I will no longer have to listen to his plaintive "singing" which always sounds like a distressed carabao to me. Let's hope construction on our new home in the Philippines continues to progress.