After living in the Philippines for over nine years and writing about my experiences in "paradise," I've experienced the good, the bad and ugly over time. Regular readers of "PhilippinesPlus" are probably aware that I offer my opinion on a variety of subjects, whether positive or negative. Iloilo City's Best Auto Body Repair Shop is an overwhelmingly positive review of a business that has been in operation for over 34 years and affords excellent customer service.
Iloilo City's Best Auto Body Repair Shop: JII Car Care Center
JII Car Care Center (Jamandre Car Service, Inc.) is the establishment I'm referring to. Located on 88 Rizal St, La Paz, Iloilo City, JII Car Center is the auto body repair shop we took our recently damaged Ford Ranger to.
Sir Edsel, JII's affable manager, oversees a first-class operation that rivals anything I've seen even in the States. Sir Edsel's staff is also extremely helpful and goes out of their way to assist you. It's an "old school" operation that puts the customer first. Frankly, "old school" is sometimes the best way to get things done.
Repairs Finished Two Days Early
We had dropped off our Ford Ranger, which had been struck by a large freight-hauling truck in Guimaras, on a Tuesday morning. I had managed to survive the RORO, Roll-on, Roll-off ferry ride from Guimaras, the island province we call home.
One of JII Car Care Center's associates even came over to the dock to guide us to their repair center. I never drive in Iloilo City but the relative who has taken us on the RORO before was now working full-time and couldn't get off on the weekdays.
Thankfully, the drive to JII Car Care Center wasn't that far from the ferry dock (see Google map) and I managed to navigate my way through the big city traffic without incident.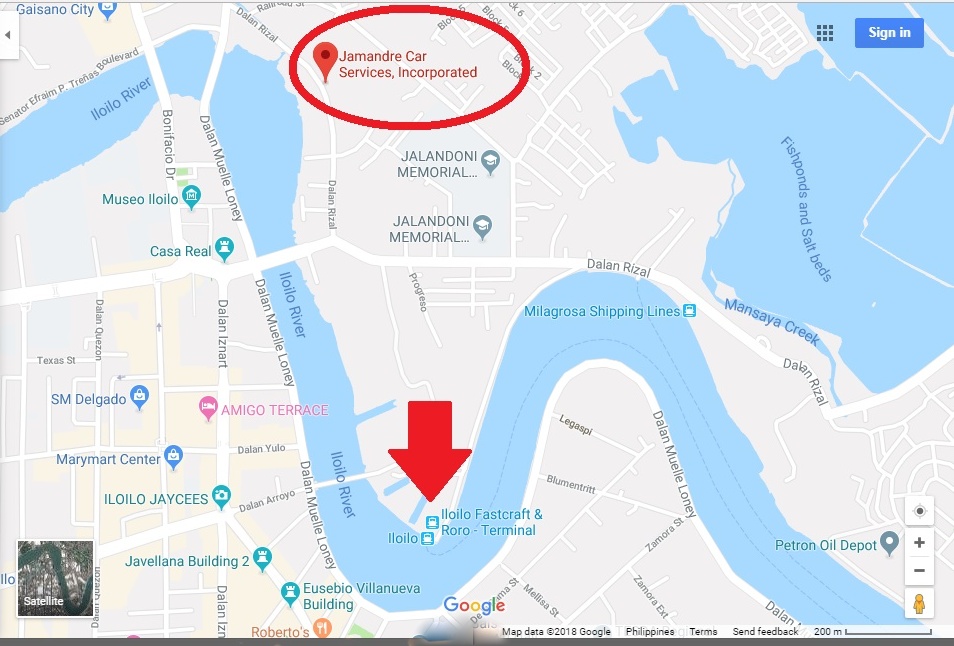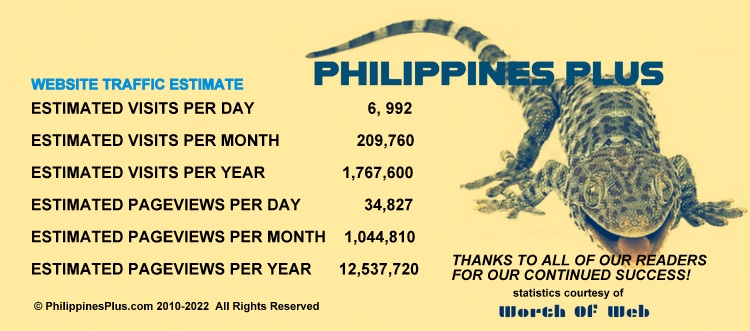 After a pleasant chat with Sir Edsel, his appraiser on duty gave us an extremely reasonable estimate of 15,000 pesos (300 US dollars) to repair the damages done to our vehicle. Sir Edsel, who lived and worked in California for many years, informed us that the work on the truck would be done the following Wednesday. A very reasonable time frame, I felt.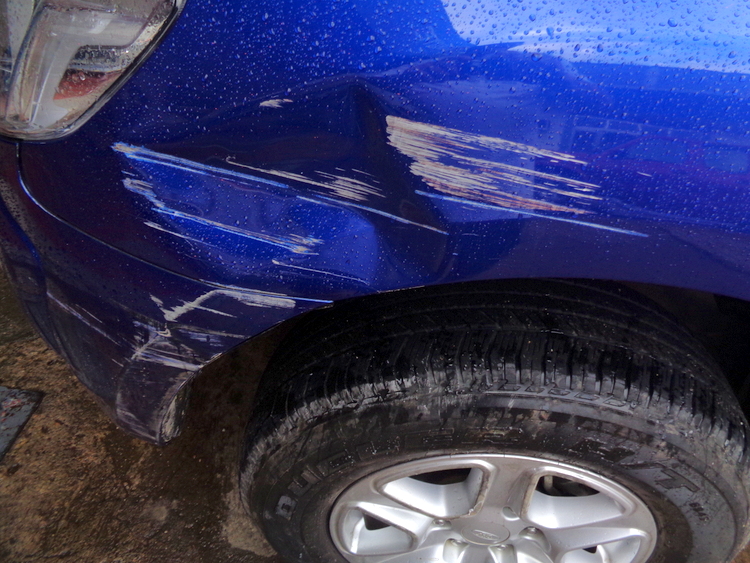 However, the following Monday morning, Sir Edsel called to inform us that our truck was already repaired and was in the process of being detailed. There's no extra charge for the detailing work. The repairs were done two days earlier than promised. I was impressed.
The RORO back to Guimaras
I was restless that evening as I tried to sleep. Previous trips on the ferry back to Guimaras always involved long wait times of up to four hours or more.
Nevertheless, we hopped on a motorized banca boat from Guimaras' Jordan Wharf to Iloilo City the next day and made our way to JII Car Care Center. We inspected the quality work done by the staff and Sir Edsel even drove our Ford Ranger to the RORO ferry for us. Now that's what I call quality customer service.
I don't know if it was a coincidence or not, but Sir Edsel went into the Ferry office and we managed to be the first vehicle on the 11:30 am trip back to Guimaras. That's never happened to us on previous RORO trips.
JII Car Care Center (Jamandre Car Service, Inc.)
I highly recommend JII Car Care Center (Jamandre Car Service, Inc.) in Iloilo City. Their customer service and quality repair work hearkens back to an era where the "customer is king." With customers coming in from all over Panay Island and Guimaras, their quality workmanship is well known throughout the region.
Sir Edsel has even invited me back for future chats. Any man who sits with a copy of The Holy Bible on his desk is alright with me. I thoroughly enjoyed the conversations we had and appreciate the work done on our truck.
Their contact information is as follows: Telephone 320-1628/337-1774. This is an unsolicited review and the Crusty Old Expat did not receive any compensation in exchange for it, only superior customer service.