We've had our Ford Ranger truck for over three years now. During that time we've never had to purchase any auto parts or accessories for the vehicle ourselves. Our Ford dealership in Iloilo has taken care of any necessary items such as oil filters, air conditioner filters, and a new wiring cable. Nevertheless, thanks to a truck driver from  Guimaras, we found it necessary to seek out Iloilo City's Best Auto Parts Supply Store.
No More Visits to the Ford Dealership
All of our previous automotive parts needs were met by Ford Iloilo since our vehicle had been under a 100,000 kilometer or three-year warranty. However, the three-year-warranty on our Ranger has since expired (we don't even have 15,000 kilometers on the odometer after over three years.)
(In fact, we have now secured a mechanic on Guimaras, the island province we call home, who makes house calls and purchases the oil filter and oil we need beforehand for our oil changes. We are now saving over 100 US dollars on our oil changes versus what the Ford dealership charged us.)
Petron Mechanic in Guimaras to the Rescue
Our damaged vehicle could not be driven back home from the scene of the accident (more information on the actual accident will be released in a future post.) We did manage, however, to get our Ford Ranger over to the Petron Service Station in San Miguel, Jordan.
In addition to the exterior damages done to the vehicle the steering was now extremely erratic. Our Ford Ranger was wobbling all over the road as if it had imbibed a case of Red Horse. The truck was left overnight at the station as it was now nightfall. The establishment's mechanic-on-duty would be available at 8 am the next morning.
My wife and I were fortunate to have a good neighbor, who is only a 15-minute walk from our home in Guimaras, that took us home. We hailed a tricycle the next day, for 60¢, who took us on the 15-minute ride to Petron.
I was pleasantly surprised that the Petron mechanic arrived at 8:00 am fully expecting another case of "Filipino Time."
The mechanic immediately set off to work removing the front driver's side wheel. He began banging on the front chassis of our vehicle which immediately drew my asawa's attention. My better half wanted to walk over and see what was happening.
I advised my better half that we should remain seated in the customer service area as its best not to disturb the mechanic when he was working.
"He'll call us when he needs us," I instructed my curious spouse.
She promptly sat down.
The Verdict
After about 15-20 minutes the Petron mechanic came over to us with a damaged tie rack end, shown in the picture below. Note the extreme bend on the damaged tie rack end seen in the next picture.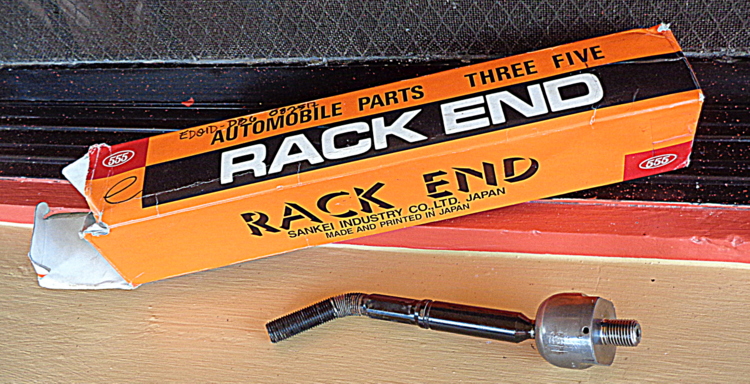 No auto parts store on our island province would have this part in stock, so the mechanic instructed us to go to Iloilo Auto Supply on nearby Panay Island, about a 15-minute pump boat ride from Jordan Wharf on Guimaras. With the bent tie rack end wrapped in newspaper we hopped on a passing jeepney on the way to the Jordan dock. After 20 minutes and multiple stops, we arrived at the Jordan Wharf and boarded a pump boat to Ortiz Wharf in Iloilo city.
Iloilo City's Best Auto Parts Supply Store
We were given the general location of the auto supply business, "near Merry Mart," a local shopping complex in downtown Iloilo City. We caught a jeepney from Ortiz to Merry Mart and began scouring the streets looking for Iloilo Auto Supply.
After stopping a local trike driver to ask for directions, we soon located Iloilo City's Best Auto Parts Supply Store.
We quickly were helped by one of the counter parts staff who began looking for the tie rack end amongst the vast array of parts scattered throughout the parts store.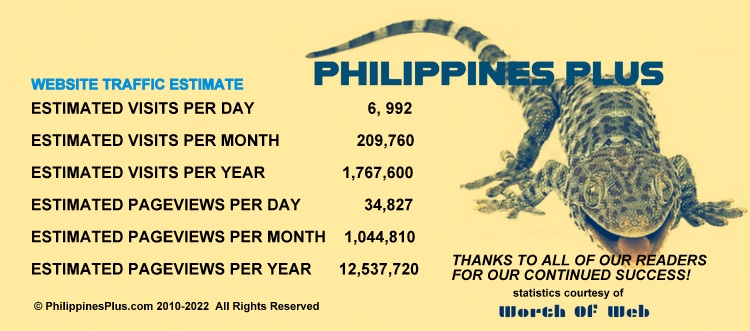 After waiting for 15 minutes I began losing hope that the part would be located. I really didn't want to have to go across town to the Ford Iloilo dealership where I knew the part would be much higher.
And then, like Superman zooming in to rescue Lois Lane, Roland G appeared.
Superman, aka Roland G, to the Rescue
The search for the missing tie rack end was handed over to another employee at Iloilo Auto Parts Supply Store, Roland G, seen in the following photo.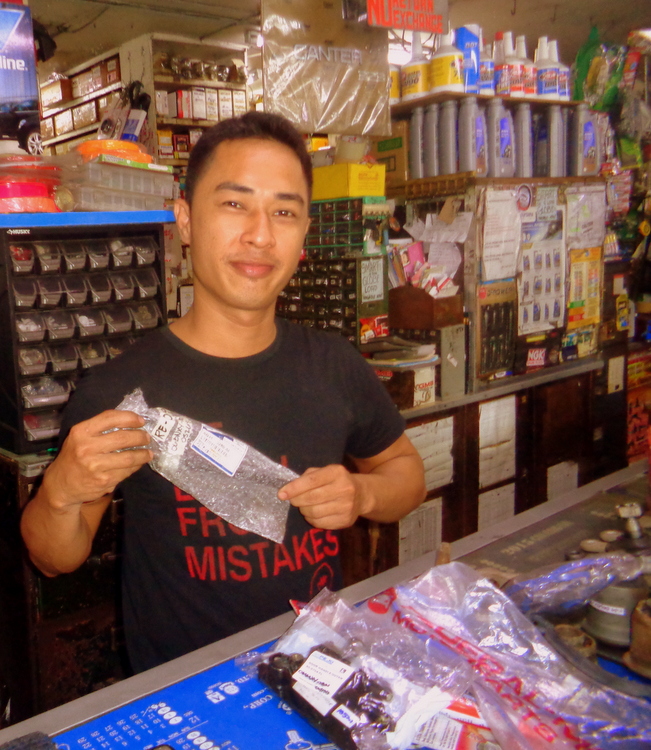 Roland looked at the bent tie rack end and remarked that whoever hit us had to be going "120 kilometers an hour."
Roland G over at Iloilo Auto Supply, Ledesma St, Iloilo City Proper, Iloilo City, then went about looking for the new part. He discovered the missing tie rack end in about 60 seconds. The affable employee allowed me to take his picture and I commended him on his good work.
I was impressed by the "old school" look of their efficient operation, a family run business where Lola (Grandma), Lolo (Grandpa), Tatay (Father) and Nanay (Mother) all helped out.
The new tie rack end cost 3,000 pesos, $60 US dollars. My asawa and I quickly caught a jeepney back to Ortiz and rode the pump back to Guimaras.
After a long, hot and humid wait for the Jordan jeepney to fill up, we were on our way back to Petron.
The Repairs are finished
Our mechanic at Petron soon had the new tie rack end installed and slapped the front wheel back on. He then had me drive our Ford Ranger to their Computerized Wheel Alignment/Wheel Balancing rack.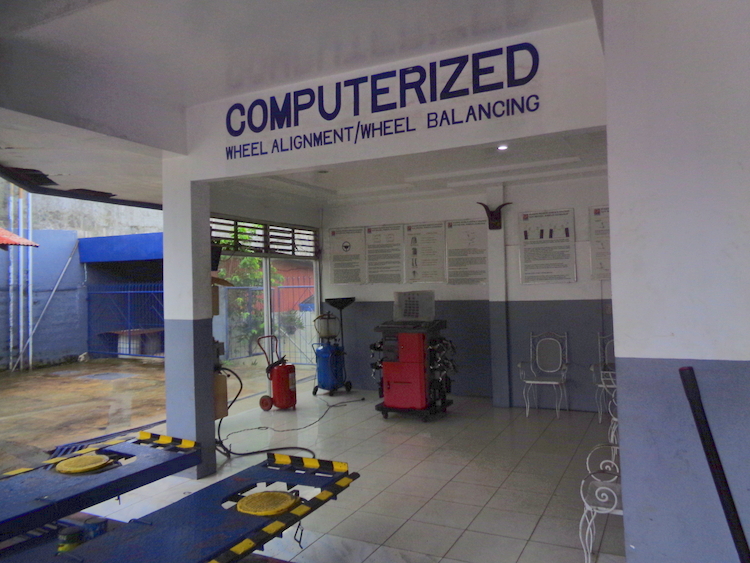 Our able mechanic made various adjustments on each of the four wheels of our Ford truck. He then carefully checked each individual wheel's balance and alignment on a computer screen.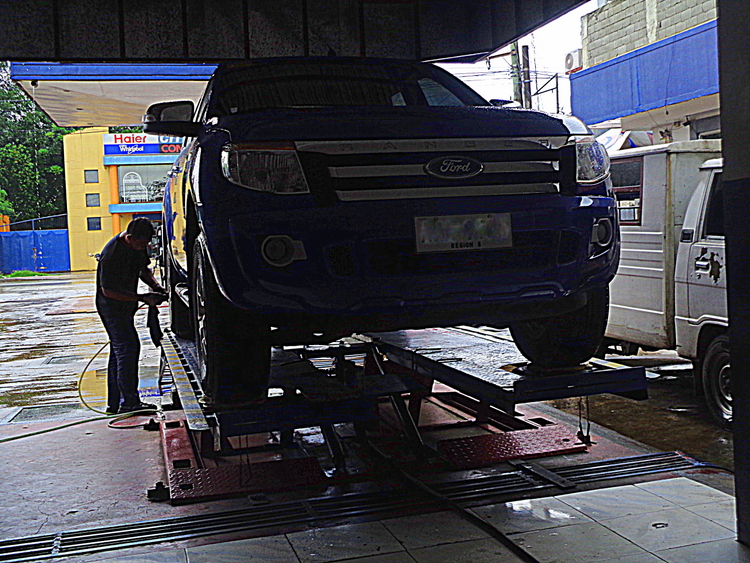 After perhaps 20 minutes the alignment was completed. The mechanic immediately took the truck out for a test drive and shortly returned.
The cost for labor and the wheel alignment? Only 1,500 pesos, 30 US dollars. We tipped the man 500 pesos, $10, for his fast and efficient work. After all, I knew that such a job in the States could have cost as much $70-$90  per hour at an independent repair shops according to Quora .com. Most dealerships charge between $80-$125 per hour on average back in the USA.
While we can now drive our vehicle the matter of the exterior damage still had to be addressed.