Lolo's Plight hasn't been around for months. My asawa's father (on the right in the photo below) paid us a visit this Saturday morning. He didn't have any supper last night or breakfast this morning, and he was famished. My wife fed him some pan de sal, rice, and corned beef. He wolfed it down in a matter of minutes. Lolo (grandpa) is 78-years-old and has been living with a cousin in Guimaras for months. We tried having him stay with us before at "The Compound," but he has nothing to do and gets bored. At least when he was at our home we knew he would have food on a daily basis and be cared for.  However, a lack of food has not been his only problem at his cousin's house.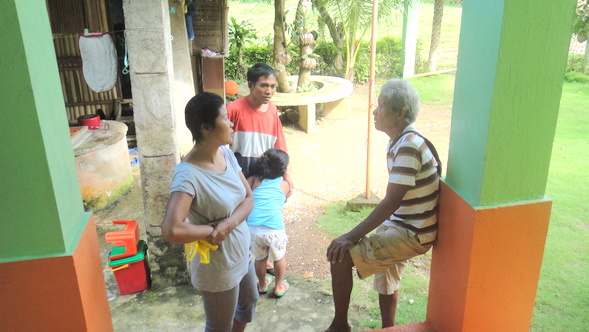 Seems his relative's son often get drunk and has been threatening my father-in-law. The unruly son knocked down a kitchen wall in a drunken rage the other evening, and lola needs to move. It's not a good environment, and he is planning to move to a location on another cousin's property, but he doesn't have the funds to move. The move is going to be costly because lola also needs to move the house he is going to reside in.
It's going to cost my father-in-law P14,000 pesos (around 323 US Dollars) to finance the big move. His house is not a mobile home like you would find back in the States, in fact, I have not seen a single mobile home in almost two years of living in the Philippines. I'm sure the heat would build up to an oppressive level in such a structure. Lolo doesn't have any funds. He's been broke quite a long time. He makes charcoal at his present location in order to have food to eat, but unfortunately we don't have enough wood left on our property in order for him to pursue that activity. His new location will have plenty of wood.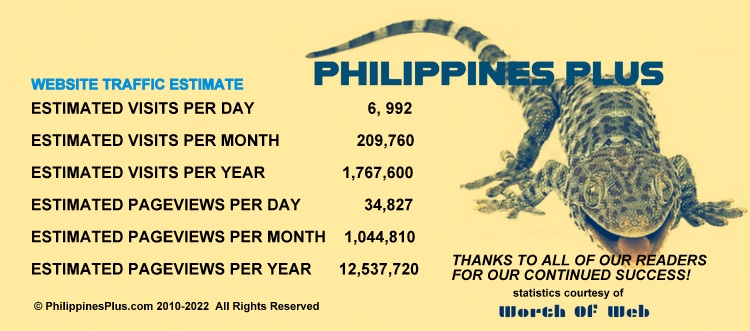 My wife and I are going to help him out. My asawa told him she could give him the money in August. "Why August?" I said. "I'll give you half the money next month when we get our monthly direct deposit from our retirement fund. Tell your Father we can get him moved in July." (My wife and I split our monthly allotment. I didn't want lolo to have wait until August. It's going to run our budgets extremely short next month since we are on a fixed income, but my father-in-law's situation demands immediate attention.)
So in an effort to raise some extra funds, I've slashed the price of my newly expanded and updated eBook, "The Philippines: A Guide to Moving & Living in Paradise!" from $19.95 to $9.95. Now a lot of readers have already purchased the book and helped support Cousin Edgar's Family last Christmas during a similar fundraising effort which was greatly appreciated. I've also started a new Consulting Service which can help in the effort, too.  If you would like to make a donation to help Lola out, I also am posting a Donation button where a contribution can be made. All donations are done through a secure PayPal site and will go towards helping my father-in-law. Thanks in advance to those that can help.
A big "thank you" to Louisiana Pauly, Steve (and his asawa),  JC and Mary Anne and Alan Howell for the generous donations they have already made. Their contributions along with Robert D., Raphael M. and Steve A.,  who have purchased my eBook, has raised almost 37% of the total $323 needed to move Lolo. We really appreciate everyone's support.