"Diagnosis Still Unknown: Iloilo Statlab Results." A previous post dealt with my asawa's recent visit to our local emergency room in Guimaras. The provincial hospital on our island province is ill-equipped to handle major medical emergencies. It doesn't even possess a working ultrasound machine.
Return to Statlab in Iloilo
But the ER doctor on duty last Friday afternoon took time to examine my wife and wrote up requests for an ultrasound and blood work analysis. The young Filipina physician suggested we have a doctor outside of the hospital take care of the requests.
We decided to return to Statlab in Iloilo near SM Delgado. We've been to the healthcare clinic on previous occasions and were satisfied with their facility.
Statlab opens at 6:00 am. We arrived around 7:30. My spouse had been fasting since 7:00 pm the evening before in preparation for her tests.
Costs of Blood Work, Ultrasound and Doctor
Upon payment for the procedures at the cashier's window, a nurse technician immediately drew blood from my wife. My better half cannot even stand to watch someone on television getting an injection let alone watching someone draw her own blood.
An abdominal ultrasound cost 1,800 pesos, 36 US Dollars. The multi-faceted blood tests cost 1,615 pesos, around 32 US Dollars. The consultation fee for the doctor that would see us later only set us back 350 pesos, seven US Dollars.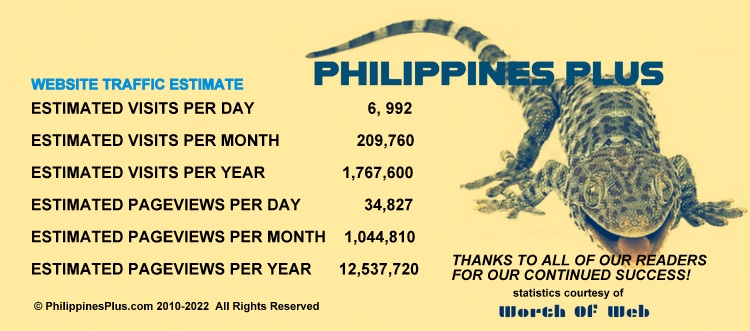 According to NewChoiceHealth.com, an abdominal ultrasound in Springfield, Illinois, where I used to work, costs from $100-$240 USD.
The battery of comprehensive blood tests my wife had would have cost around 500 US Dollars in the United States.
An average doctor's visit in the States would have cost about 160 USD according to a study done by John Hopkins University.
Diagnosis Still Unknown: Iloilo Statlab Results
After a wait of three hours for the results of the blood test, my wife and I took our seats and spent another 45 minutes before we could have our consultation with the doctor on duty.
The physician, a young Filipino man, informed us that the blood tests did not reveal any problems aside from the fact my spouse has elevated cholesterol levels. The ultrasound also did not reveal any problems.
The young doc took time to speak with us and prescribed some pain medications for my asawa. He also recommended we see a gastro-intestinal specialist at Medicus Hospital in Iloilo City.
The physician also recommended my wife undergo an upper gastrointestinal (UGI) endoscopy which could be performed at the hospital.
We thanked the doctor and after a quick lunch at Shakey's at SM Delgado, where my wife had a salad and I devoured a greasy thin crust pepperoni pizza, we hopped on a jeepney to SM City that would take us past the Medicus hospital.
The specialist would be waiting for us as the Statlab doctor had already sent her a text message in advance. Hopefully, we could find some answers to the cause of my wife's pain.
(To be continued)