Bermuda is only country in the Philippines' Red List
The Philippine Bureau of Immigration (BI) is implementing the latest resolution from the Inter-Agency Task Force (IATF) updating the list of red, yellow and green countries. Bermuda is currently the only country in the PH's Red List until October 15. Travel restrictions have been imposed on travelers from "high risk" countries that are under the red list. That's according to a PRESS RELEASE from the Philippine Bureau of Immigration.
Why is Bermuda the only red-listed country? The CDC has a recent travel warning which states that there is a very high level COVID-19 in Bermuda:
"Avoid travel to Bermuda
If you must travel to Bermuda, make sure you are fully vaccinated before travel.
Because of the current situation in Bermuda, even fully vaccinated travelers may be at risk for getting and spreading COVID-19 variants."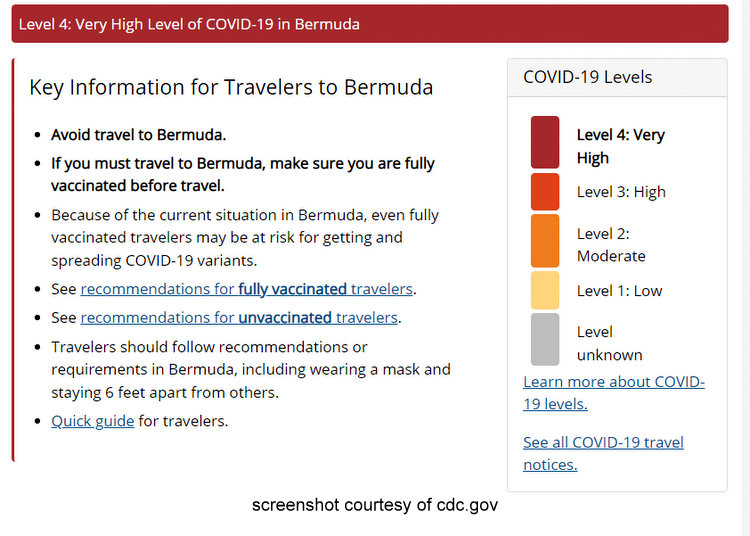 "PHILIPPINE IMMIGRATION ISSUES UPDATED TRAVEL RESTRICTIONS"
Bermuda is the only country in the Red List, while there are 49 countries in the Green List. Said classifications will remain in effect until October 15.
Countries in the Green List are as follows:
1. American Samoa
2. Burkina Faso
3. Cameroon
4. Cayman Islands
5. Chad
6. China (mainland)
7. Comoros
8. Republic of the Congo
9. Djibouti
10. Falkland Islands (Malvinas)
11. Hungary
12. Madagascar
13. Mali
14. Federated States of Micronesia
15. Montserrat
16. New Zealand
17. Niger
18. Northern Mariana Islands
19. Palau
20. Poland
21. Saba (Special Municipality of the Kingdom of Netherlands)
22. Saint Pierre and Miquelon
23. Sierra Leone
24. Sint Eustatius
25. Taiwan
26. Algeria
27. Bhutan
28. Cook Islands
29. Eritrea
30. Kiribati
31. Marshall Islands
32. Nauru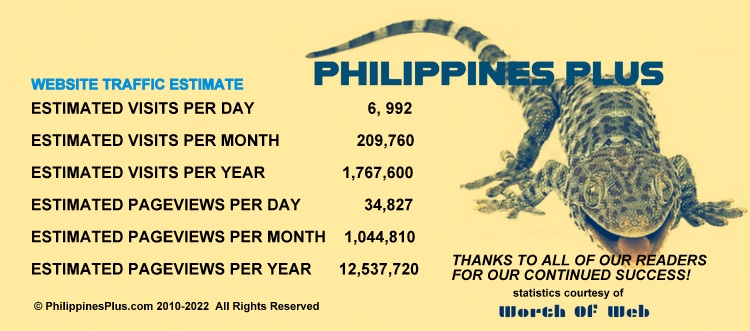 33. Nicaragua
34. Niue
35. North Korea
36. Saint Helena
37. Samoa
38. Solomon Islands
39. Sudan
40. Syria
41. Tajikistan
42. Tanzania
43. Tokelau
44. Tonga
45. Turkmenistan
46. Tuvalu
47. Uzbekistan
48. Vanuatu
49. Yemen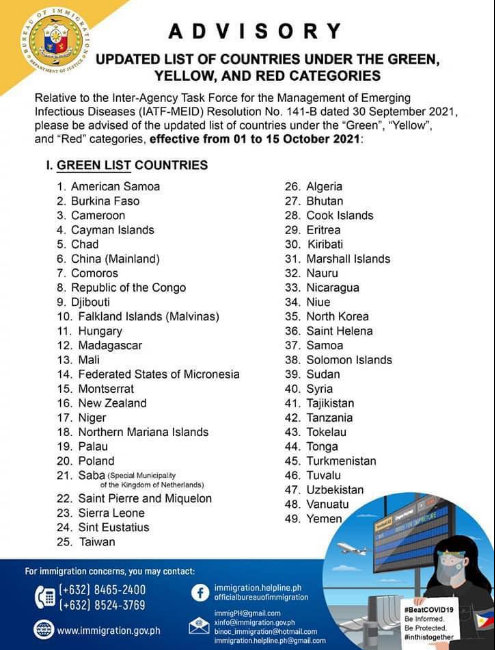 Screen shot courtesy of Philippine Bureau of Immigration Facebook page
According to the resolution, all other countries not indicated are in the Yellow List.
BI Commissioner Jaime Morente reiterated the difference of the three classifications. "Classified under the yellow list are those countries, jurisdictions, and territories that the IATF deem as 'moderate risk'," stated Morente.
Those coming from Green and Yellow countries, if part of allowable classes, may be allowed to enter. However they will be subject to quarantine and testing protocols, as implemented by the Bureau of Quarantine (BOQ).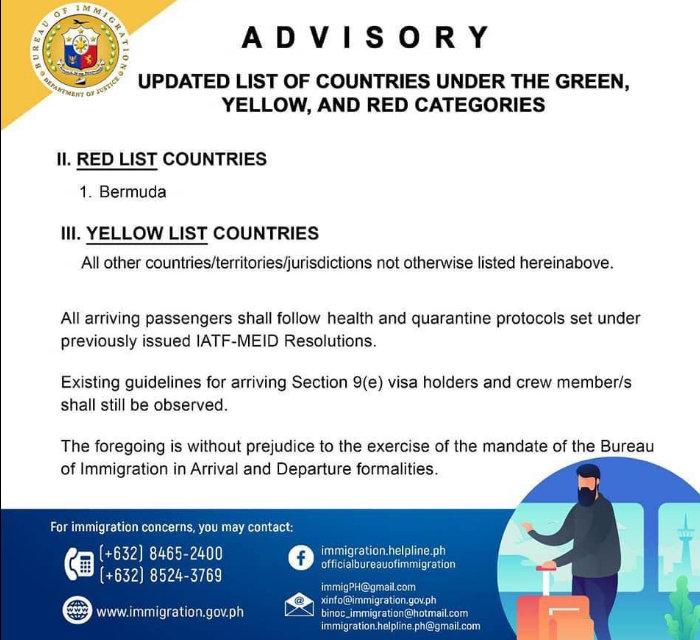 Screen shot courtesy of Philippine Bureau of Immigration Facebook page
He reiterated that the general travel restrictions remain in effect.  "Only Filipinos, balikbayans, and foreigners with valid and existing visas that would be coming from countries under the green or yellow list may be allowed to enter the Philippines," said Morente.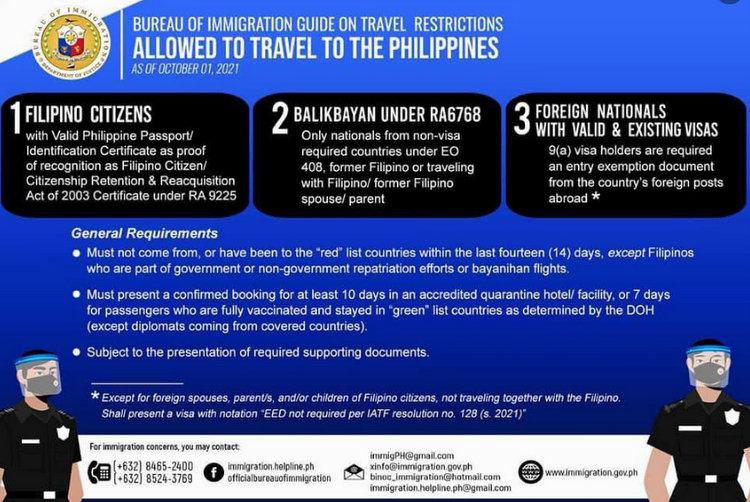 Screen shot courtesy of Philippine Bureau of Immigration Facebook page
He added that current restrictions still disallow the entry of tourists to the country.