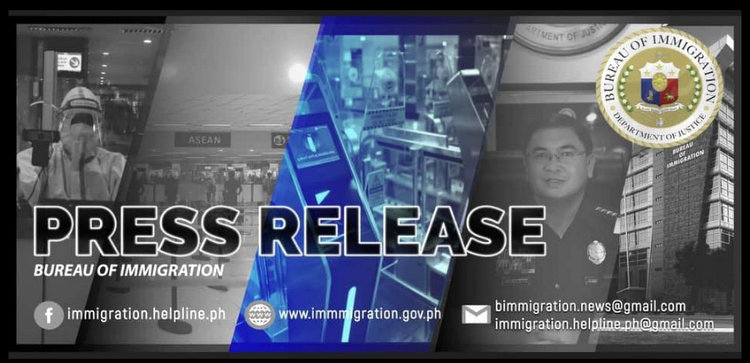 Foreigners from Latvia barred from entering PH until Nov 15

The Bureau of Immigration (BI) announced that foreign nationals coming from Latvia are barred from entering the Philippines until November 15.

BI Commissioner Jaime Morente, in a statement, announced that the travel ban is in compliance
with the most recent directive from the Inter-Agency Council for the Management of Emerging
Infectious Diseases (IATF.)

The IATF resolution updated the list of Red, Yellow, and Green countries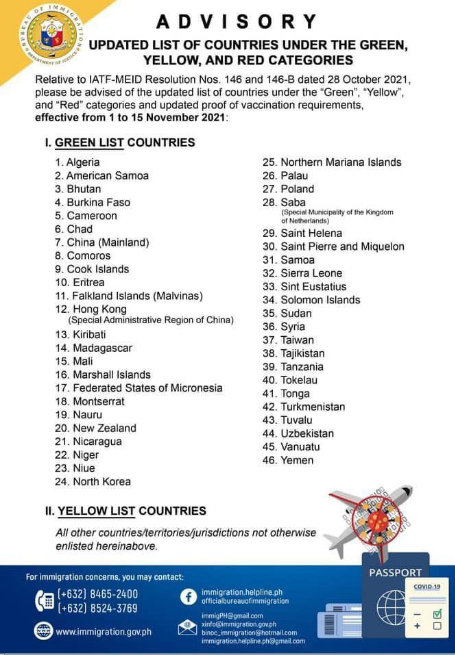 Countries under Green List include:
Algeria, American Samoa, Bhutan, Burkina Faso, Cameroon, Chad, China (Mainland), Comoros, Cook Islands, Eritrea, Falkland Islands (Malvinas), Hong Kong (Special Administrative Region of China), Kiribati, Madagascar, Mali, Marshall Islands, Federated States of Micronesia, Montserrat, Nauru, New Zealand, Nicaragua, Niger, Niue, North Korea,
Northern Mariana Islands, Palau, Poland, Saba (Special Municipality of the Kingdom of Netherlands), Saint Helena, Saint Pierre and Miquelon, Samoa, Sierra Leone, Sint Eustatius, Solomon Islands, Sudan, Syria, Taiwan, Tajikistan, Tanzania, Tokelau, Tonga, Turkmenistan, Tuvalu, Uzbekistan, Vanuatu and Yemen.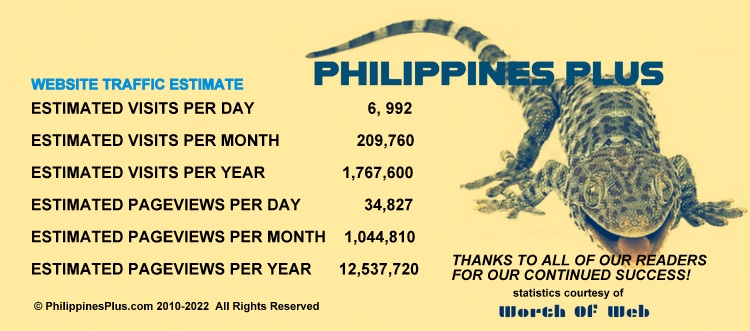 All other countries not indicated are placed under the Yellow List.

Morente reiterated that the general travel restrictions remain in effect. "Following IATF resolutions, currently, only Filipinos, balikbayans, and foreigners with valid and existing visas that would be coming from countries under the green or yellow list may be allowed to enter the Philippines," said Morente.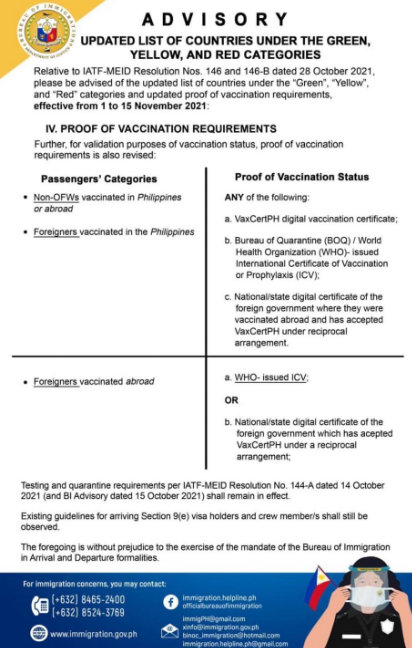 "For now, tourists are still not permitted to enter," he added.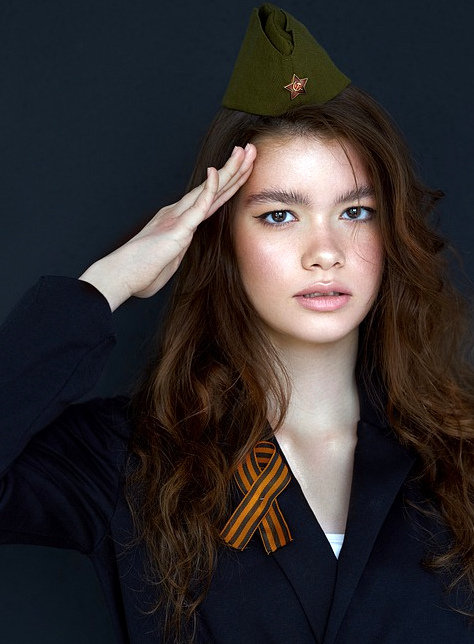 If part of allowable classes, those coming from Green and Yellow countries may be allowed to enter, subject to applicable quarantine and testing protocols as implemented by the Bureau of
Quarantine (BOQ.)