After not wanting to wait 15 minutes for a pancake breakfast at SM Delgado's Jollibee, we traveled over to a nearby McDonald's in Iloilo City. A male server with red lipstick greeted me.
"Is that lipstick?" the inquisitive Crusty Old Expat inquired.

"No, sir, it is only a lip gloss," came the reply.

"OK, please give me a Big Breakfast with a Coke. My wife would like the Pancake/Sausage Breakfast," said I.
The Free Magazines
Now I've lived in the Philippines for over nine years. Lady boys, or men with make-up, are as common as jeepneys belching thick black smoke speeding down a crowded, dirty Iloilo City street.
One friendly lady boy always warmly greeted when I would buy a newspaper from the outlet he worked at. However, he never wore any red lipstick and always gave me a few free magazines whenever I visited the newsstand (which has since closed.)
I'm not above getting free stuff.
Maybe the red lipstick on a male McDonald's server just caught me off guard.
I wasn't being rude when I asked about the lipstick. Being an American, I'm direct. I didn't mean to be insulting. However, I probably embarrassed my asawa standing next to me.
What Surprises Will Lunchtime Bring?
After picking up some pool supplies at Amici Water Systems Sales and Services, we headed over to the Marketplace located in the Festive Walk Mall.
We checked out the new Marketplace by Rustan's and then went over to SM City, a short distance away. Lunchtime had arrived. Normally I'll go for a burger or pizza. Whenever I ask my wife where she would like to eat the reply is always this:
"It's up to you, dear."
However, for some inexplicable reason, I decided to try a Filipino food joint, Kuya J Restaurant. I eat Filipino food every day at home every day. I enjoy a change of pace when we go out.
Kickin' Back at Kuya J's SM City Iloilo
Kuya J's started out as a little joint in 2013 in Escario, Cebu called "Ang Kan-anan ni Kuya J." The next two years the small eatery transformed into a nationally recognized brand.
"Kuya" is a title of respect for older cousins and other males.
Today, Kuya J now has over 100+ stores throughout the Philippines. It's one of the fastest-growing casual dining restaurants in the Philippines.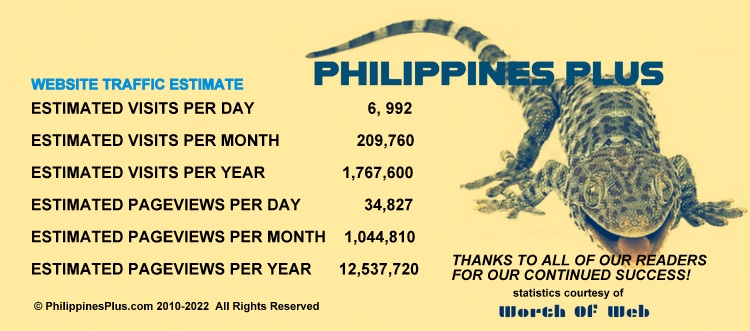 Why is the Crusty Old Expat Eating Healthy?
First of all, I started my meal at Kuya J's with a Cucumber Cooler Juice. Good thing my asawa was already sitting down. She was probably was wondering why I didn't order my usual caffeinated Coke or Pepsi. It's a wonder she didn't pass out in her chair.
Here's a picture of my Cucumber juice next to the drink my spouse ordered. My better half loves those jellies in her drink. In contrast, her old geezer of a husband, doesn't. The texture doesn't appeal to me.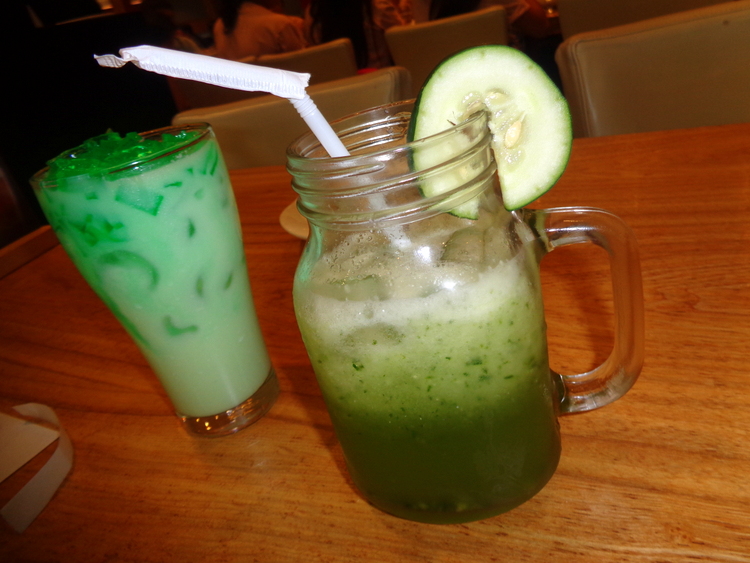 In another seemingly insane move, I ordered an eggplant dish seen below. It was absolutely delicious and only set me back 185 pesos, about 3.50 US dollars.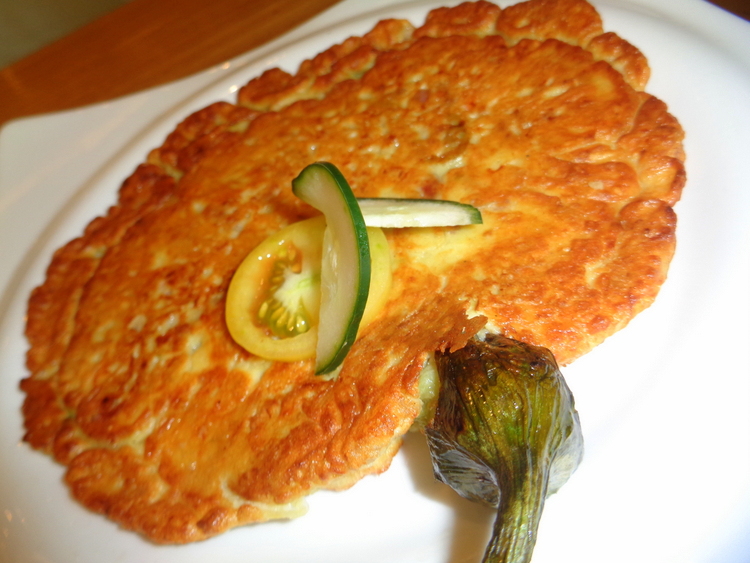 Because my system couldn't stand to eat so many healthy things all at once, I balanced everything out with an order of fried lumpia for 95 pesos, $1.75.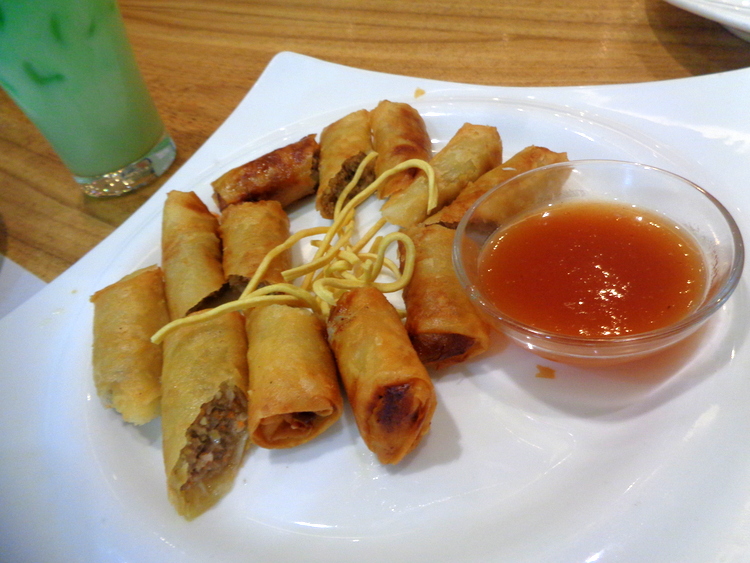 My significant other, seen in the next photo, ordered a noodle dish. My wife pronounced it as "OK," meaning she was not crazy about it.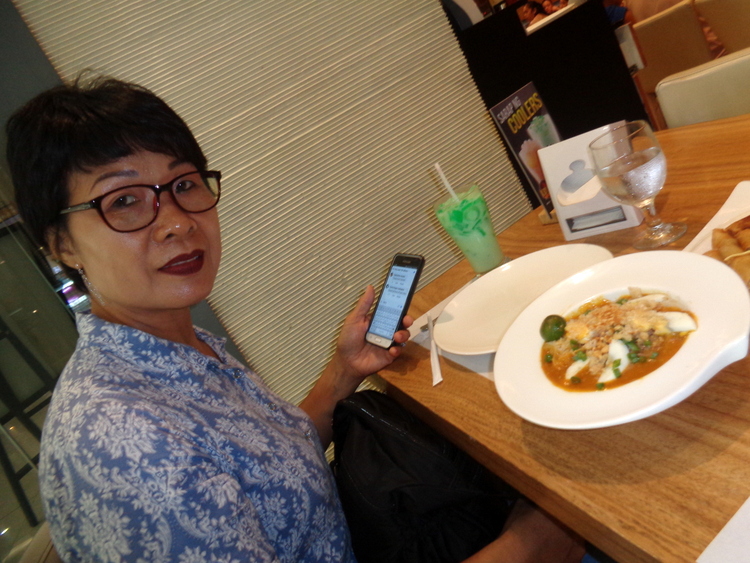 That said, I loved all my dishes. And, next time I have a hankering for some Filipino food outside our home, I would certainly visit Kuya J's again. And you know what, I would probably order that eggplant dish again. With an order of fried lumpia, of course.