Above all, I love pizzas and burgers. Tansyong is Guimaras' best pizza joint, hands down. Nobody else even comes close. (NAMIT Burger is Guimaras' best burger value.) I don't receive any free pizzas or burgers for my endorsement of these establishments. I recommend them because I like their food and their owners. Consequently, I felt compelled to inform my local readers of "Guimaras' Best Pizza Joint's New Location."
I was in the mood for a tasty pizza last Friday night, so we headed out in our Ford Ranger XLT to find Tansyong's new location in San Miguel, Jordan. While I have been promised a new 2XL t-shirt from Boss Tansyong, he was in Bacolod City so I didn't receive my new fashion attire yet.
Here's a satellite map from Google which gives you an idea of their new location: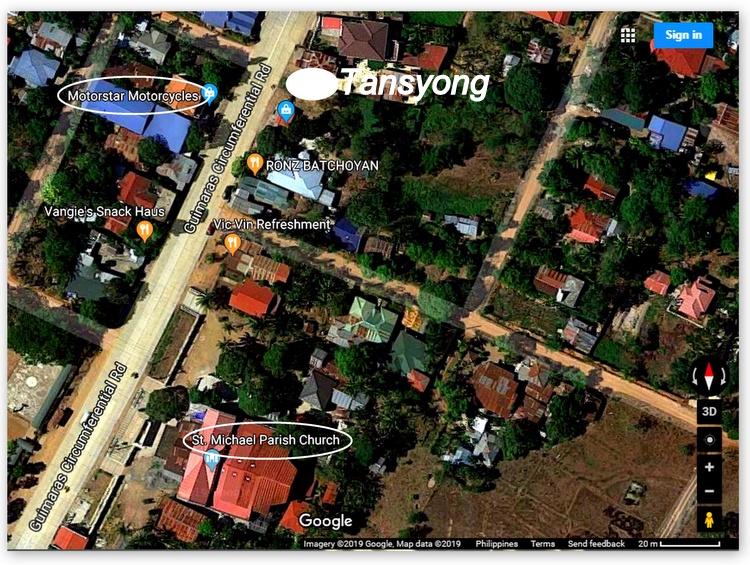 Here's a street level view from Google Maps though my asawa probably won't be standing in front of the pizza parlor if you drop by: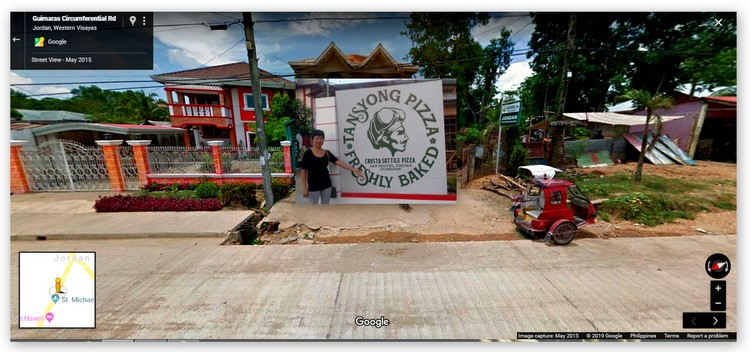 Look for the house on the left with the bright red paint job.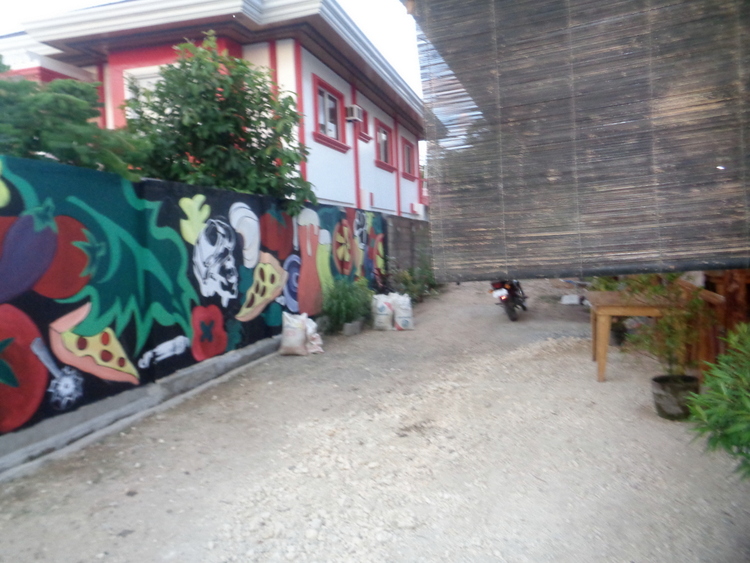 Tansyong has a colorful mural wall alongside their new location.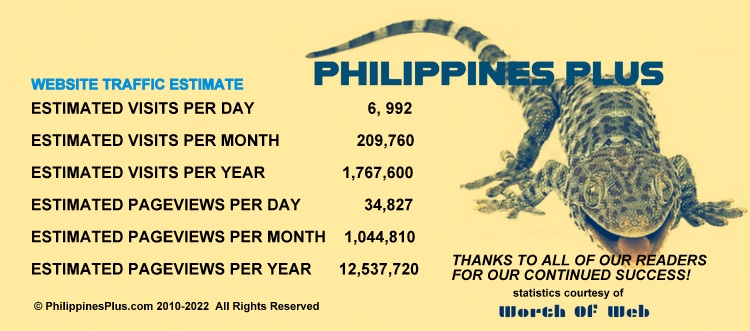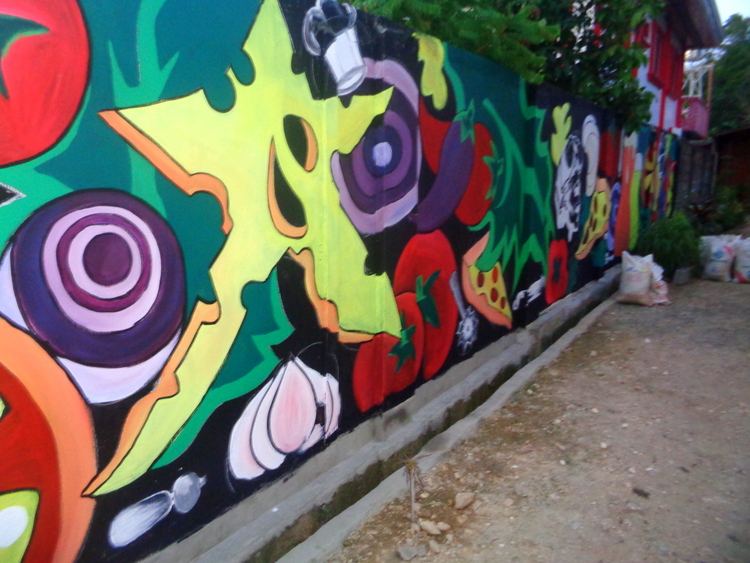 Check out their menu. We order the "family size" for the two of us. We always have extra pizza which we bring home.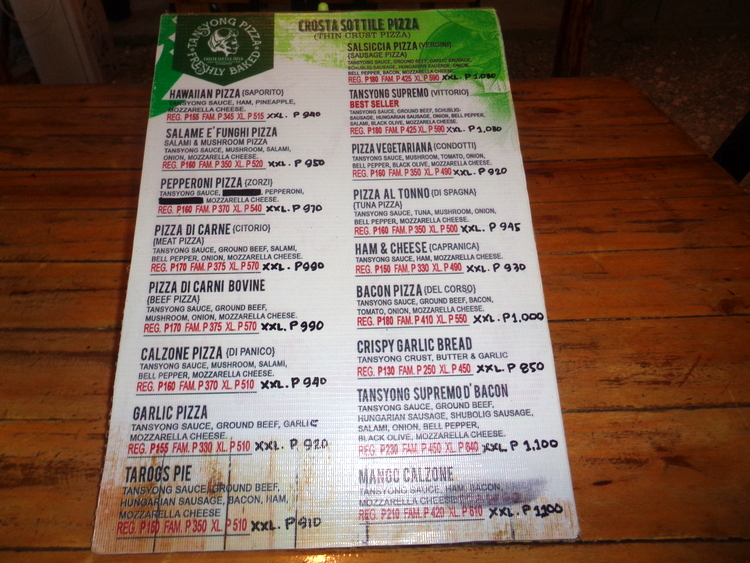 Here's a look at the Pizza Di Carne, family-sized. We like our crust to be golden brown. You can ask the staff to bake it a little longer. The bottom of the crust, however, was toasted. Delicious pizza nonetheless.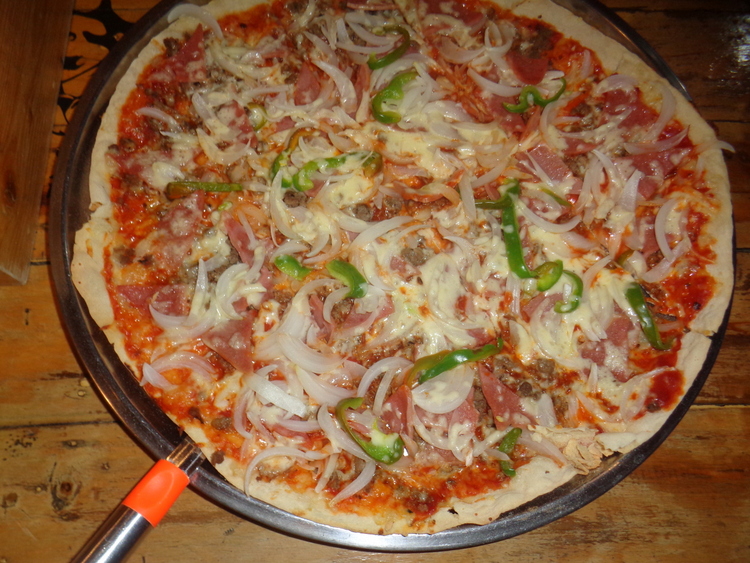 Tansyong Pizza in Guimaras has delivery. The delivery charge depends on your location in Guimaras. Here's the contact number for Tansyong Pizza:
09204149680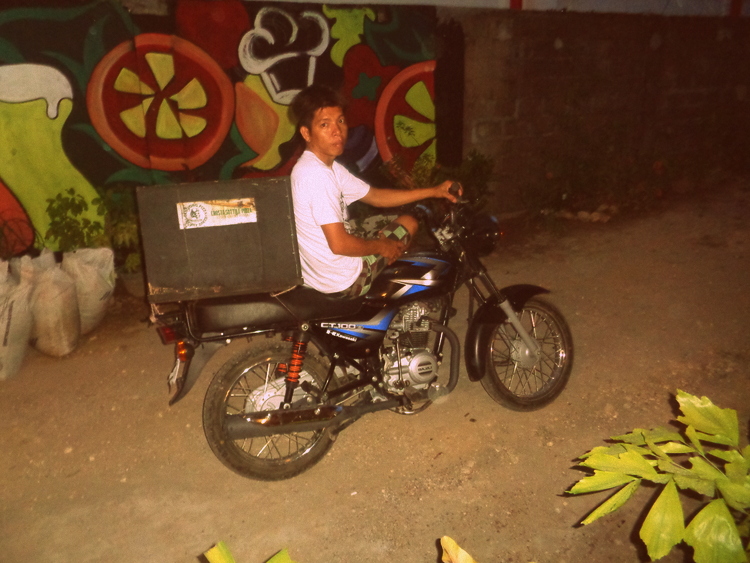 If you're in the area, be sure to check them out. Tell the boss that "The Kano" sent you and maybe I can get that free t-shirt yet.