Guimelco, our local "service" provider for electricity secured a 100 million loan last year to completely refurbish the aging electrical grid in Guimaras. The project was to be completed by the start of the annual 2018 Manggahan Festival which ended last May 22nd, 2018. However, we've already experienced 20 power outages this June. Thankfully, our rechargeable fans and light bulbs battle the continuing brownouts in our home province of Guimaras.
Rechargeable Fans & Light Bulbs Battle Brownouts
Last June we only experienced 11 brownouts. It's curious to me why a project that is supposed to provide Guimaras with more reliable electrical power is in fact saddling us with even more power outages.
It defies any reasonable logic. Nevertheless, after almost nine years of living in the Philippines, one often has to toss logic straight out the window with the lizard turds.
However, we possess a battery of three rechargeable fans and four rechargeable light bulbs to combat our continual brownouts.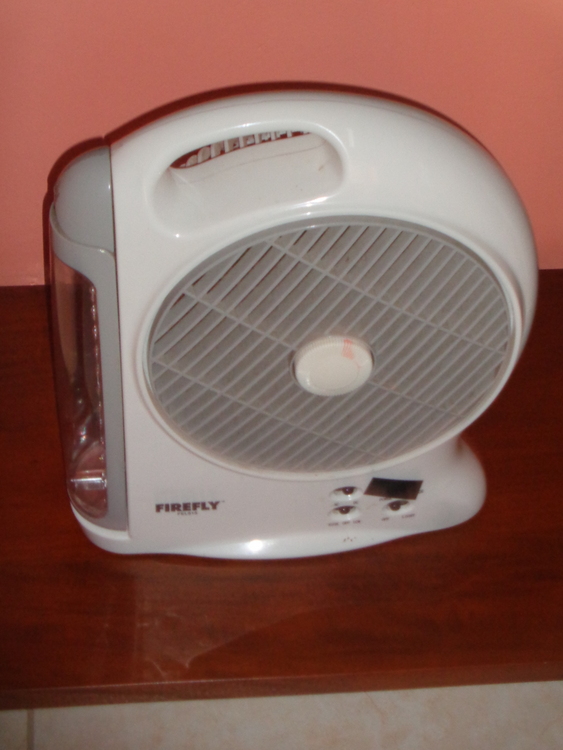 We purchased the small Firefly brand rechargeable fan/light system seen above from Ace Hardware a several years ago for around 3,000 pesos, 60 US Dollars. The rechargeable fan and light combos have come down in price considerably. The medium sized, 8-inch unit shown below was purchased last year for only 1,500 pesos.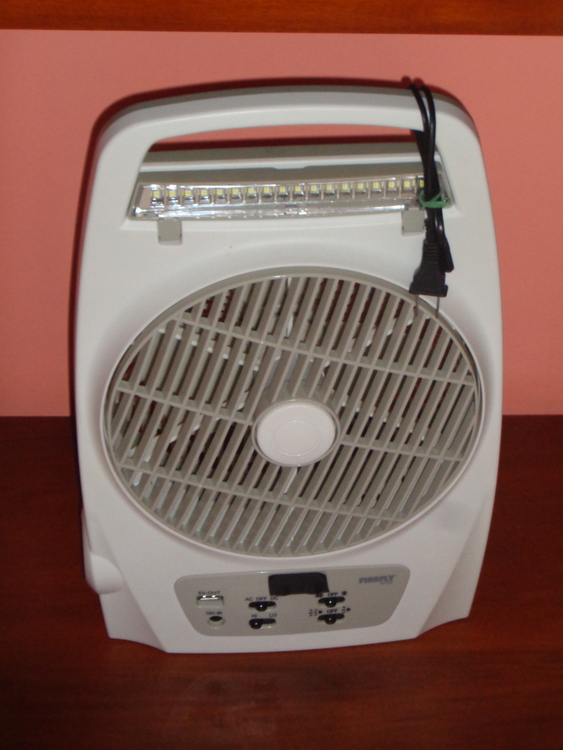 This past Christmas our brother-in-law and his wife, my asawa's sister, gave us a large, 12-inch Firefly three-speed rechargeable fan, also with a LED light bar. These retail for around 3,000 pesos.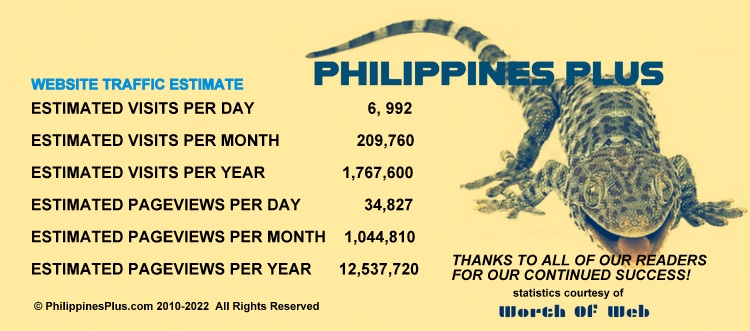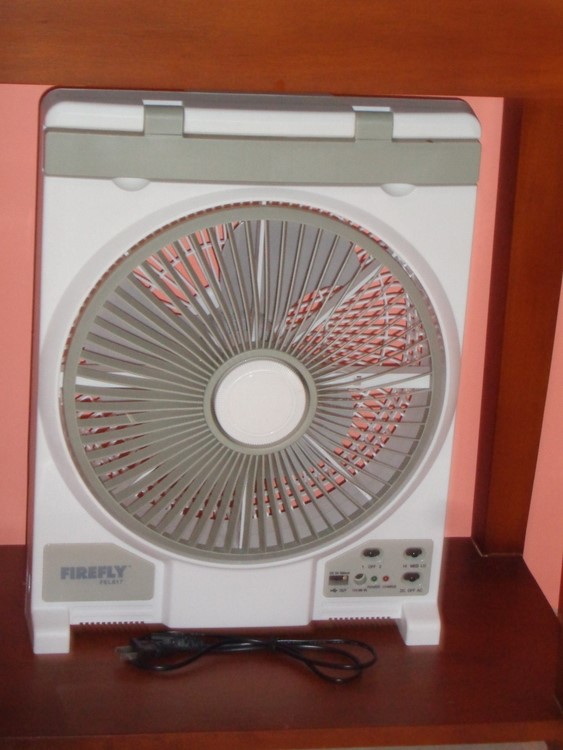 Rechargeable Light Bulbs
My spouse recently purchased four rechargeable light bulbs for 110 pesos each, 2.20 US Dollars, from a local glorified sari sari store in Guimaras. These 7W bulbs need to charge from between 5 and 10 hours.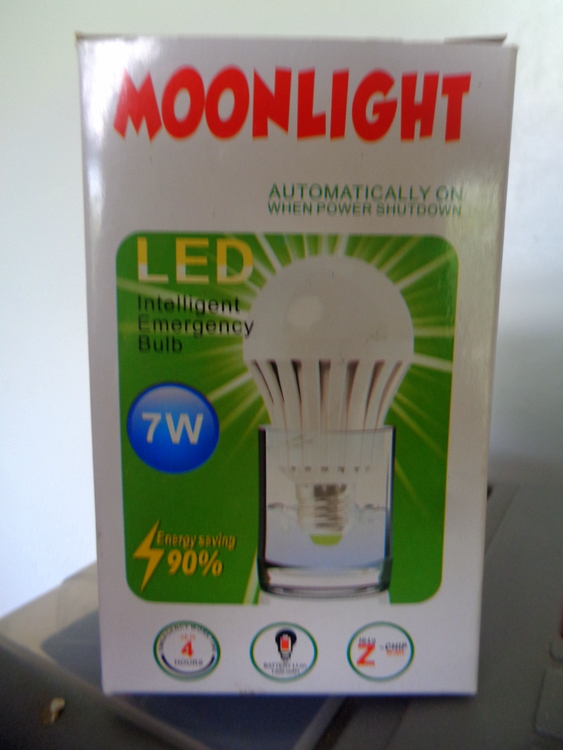 Once fully charged, the bulbs will operate during power outages from three to five hours.
The bulbs work. My wife has installed three of the bulbs in our kitchen area. The emergency bulbs throw out enough light to work in the kitchen and automatically switch on during our frequent brownouts in Guimaras.
The bulbs claim to last up to 50,000 hours. We plan to buy more of these bulbs and use them in our outside porch area.
No Generator, No Solar
We don't have any plans to install a solar power system in our home, nor do we plan to purchase a diesel generator. While our new house is wired for a generator (see photo below), I refuse to purchase one.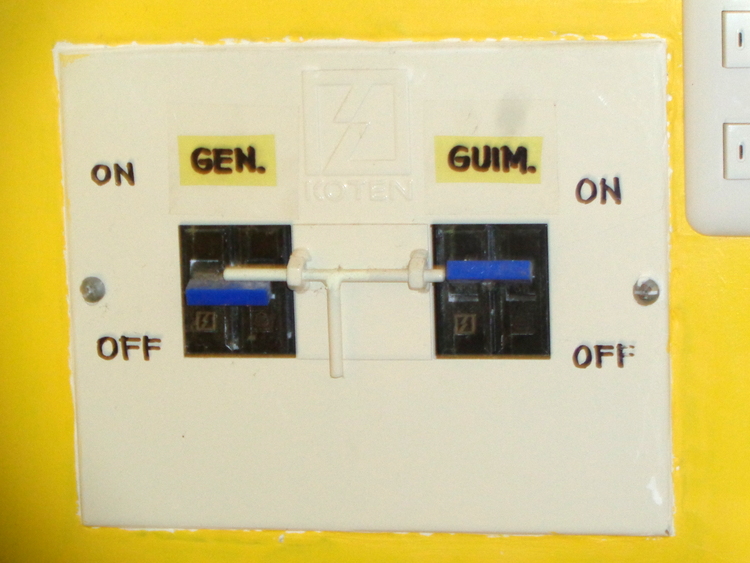 Personally, I feel it is the responsibility of Guimelco to provide their customers with reliable and reasonably priced electric power. In the past nine years, they've failed to do both.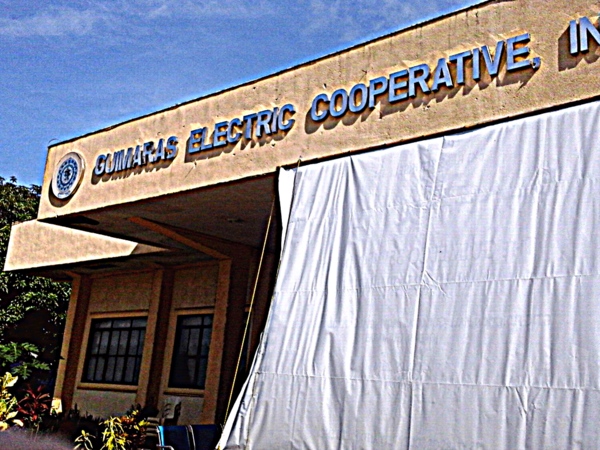 The rechargeable fans and light bulbs provide us enough relief from the heat and enough light to get us through the annoying and ongoing power outages. The Crusty Old Expat hasn't budged from his no-generator policy for almost nine years and probably never will. He remains a stubborn old fart.