The longest Christmas season in the world is beginning soon in the Philippines. September, the first of the "ber" months, kicks off the annual Christmas shopping spree in this Southeast Asian country. While we were able to visit nearby Iloilo City to do some Christmas shopping last year, we haven't been to "the city" in over a month. Iloilo City is under the strictest of lockdowns, enhanced community quarantine, ECQ. Going to the city requires additional restrictions and more hassles therefore I'll be purchasing Christmas gifts on the World Wide Web again. Thus, today's topic "EXTRAORDINARY ONLINE SHOPPING PHILIPPINES OUR NEXT NORMAL AFTER PANDEMIC"
Philippines Has the Longest Christmas Season on the Planet
However, shopping online is better than a poke in the eye with a sharp stick. Frankly, I would rather stay home and buy all my stuff from Shopee. I detest the colossal Christmas shopping crowds anyway.
While I didn't mind the Christmas music that would blast over mall speakers on September 1, I avoid masses of humanity. This was even before the pandemic began.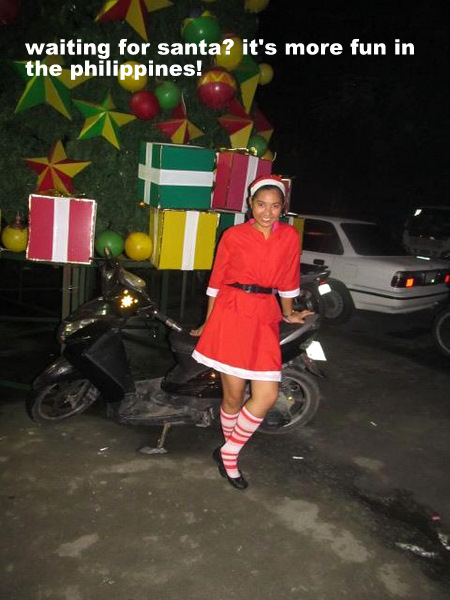 Our niece April
Because of the pandemic lockdowns, I've been purchasing a lot of items we normally would get at S&R in Iloilo City or the Iloilo City SM from Shopee.
One of our local markets in San Miguel, Jordan, jacks up the prices of items we could by at S&R in Iloilo by at least 30%. We only purchase basic items local outlets like bread and milk in Guimaras. My wife buys pork, fish, and vegetables from the local wet market.
No Stress, No Mess Online Shopping
Moreover, even with Shopee's moderate shipping charges, we're probably breaking even when it comes to cost comparison. Our delivery guys, from J&T Express, are extremely reliable and come right to our front gate. Therefore, we're also saving a lot of time, as a round trip to the city is an all-day affair.
(Congrats to our local J&T Express, they also are now the authorized agents for Lazada having bumped off LBC, the former delivery agents for our island province.)
In addition, it's more stressful traveling to Iloilo City since motorized banca vessels, pump boats, are no longer allowed to traverse the Iloilo Strait. Certainly, the August 3 2019 tragedy that claimed 31 lives on the Guimaras/Iloilo City route brought about an end to pump boat travel.
However, wait times for the limited number of new "modernized" fiberglass boats can take up to an hour. Consequently, if I shop online, I avoid all that stress.
Thus, extraordinary online shopping in the Philippines is our next normal after the pandemic. Look, I'm an old geezer. Anything I can do to make my life simpler appeals to me. It's handier than sliced bread.
Like the late great Yankee legend Yogi Berra put it, "The future ain't what it used to be."
Therefore, this Methuselah-aged mutt can still learn new tricks if he has to. Furthermore, I can draw on inspiration from one of my all-time mentors, Red Green, and his "Man's Prayer."
"I'm a man, but I can change, if I have to…I guess."
Christmas Shopping for the Asawa
The Sainted Patient Wife has put up with me for over 21 years of marriage thus far. She's a testament to the loving, loyal patient spirit of most Filipinas. Consequently, over the years, I've learned what not to buy for my spouse for Christmas…clothes.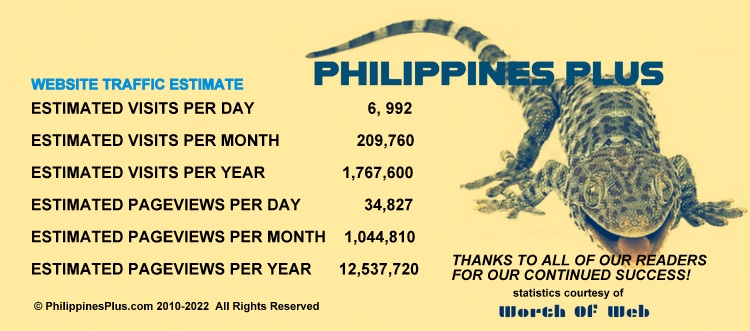 When we lived in the States, I would follow my wife when she went shopping for clothes. If something caught her eye, I would take note of it. After she left the store, I would double back, telling her I would be sitting at the "old man's benches" at the mall. I would quickly purchase the items.
I would then make way to a bookstore or another store where I could purchase something for myself and hide my Christmas gifts for her in bags from the store. We didn't take recycle shopping bags with us as is the case now. Thus, I now have bags to stash my Christmas goodies (when we did go Christmas shopping in Iloilo City.)
The Old Geezer's New System
Nonetheless, it's harder for me to use that practice in the Philippines. The stores are too crowded. I'm older and even more impatient when shopping. Consequently, I have a new strategy.
I now purchase items online for my wife's Christmas gifts that don't involve any clothing. She uses an array of Olay products. I simply buy the Olay products she is running low on and give them as Christmas gifts. However, I do make special purchases like the 11.5-inch tablet I got her last year for around 3,000 pesos, 60 US dollars.
While it wasn't a name brand, MediaTek, it has lasted since last Christmas. I bought one for myself online over a year ago and it works great.
"Hello Kitty" products are one of the mainstay items I buy for my wife's Christmas gifts. She had a few "Hello Kitty" items she bought while working as a caregiver in Taiwan before we were married. The "Hello Kitty" gifts make great stocking stuffers for her Winnie the Pooh Christmas stocking.
Growing Up Poor in the Philippines
My wife was one of eight children. She grew up in a nipa hut without electricity or running water. The hut had a dirt floor. She began working on her parent's rice farm at the age of seven. She missed a lot of special events at school because she didn't have any shoes, only vinyl slippers we call "flip flops."
Therefore, we have a Christmas tree every year. It goes up in October (it's an artificial tree.) I'm trying to make up for the Christmases she had as a child. Her family was poor; there were no gifts to pass around nor any Christmas tree. Many times, the family only had one meal to eat every day.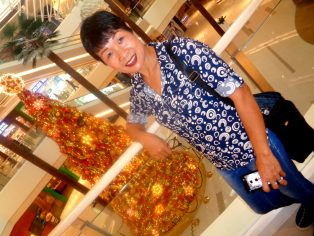 My lovely wife at Festive Walk Mall in Iloilo City
"EXTRAORDINARY ONLINE SHOPPING PHILIPPINES OUR NEXT NORMAL AFTER PANDEMIC"
Frankly, I don't know how long the ECQ lockdowns in Iloilo City will last. It wouldn't shock me if they continue until the end of the year. The infamous Delta variant from India is scaring the crap out of officials in the Philippines. The knee-jerk reaction of most politicians is to slap another strict lockdown on its populace while millions of people go jobless and hungry.
While our island province of Guimaras is under a General Community Quarantine, businesses have to shut down at 5:00 pm. No shopping outlets here match what Iloilo City has.
While rumors of a SM Mall or Gaisano Mall being built have been floating for years, nothing has been built here yet. These stories are akin to the reports of the Panay/Guimaras Bridge being built. They're fairy tales at best.
Thus, I'll continue to sit at my desk in from of my computer checking out the latest items from Shopee and filling my shopping cart…online.